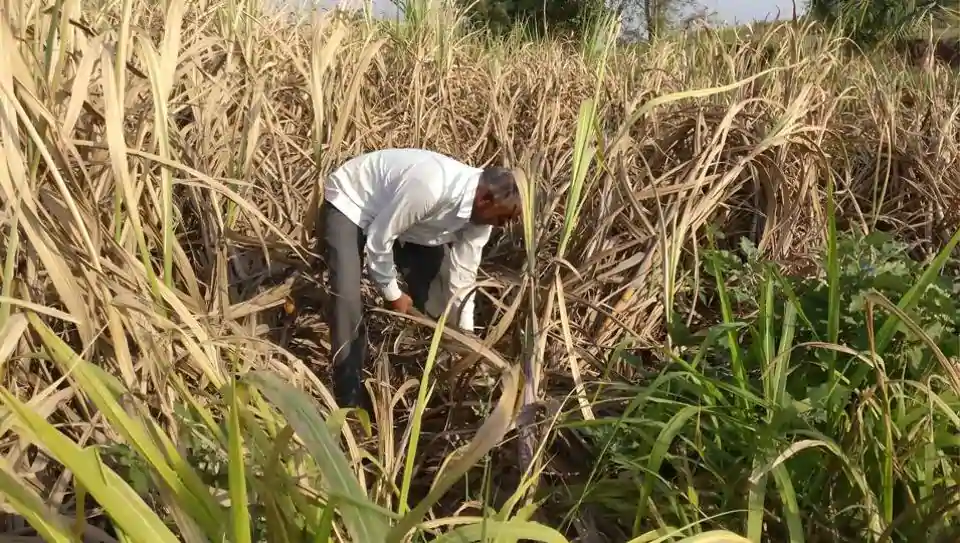 Problems in India's rural economy continue to pile up, with a fresh harvest season offering little hope of an uptick in farm incomes, despite two big policy announcements by the Narendra Modi government.
Market prices of most kharif or summer-sown commodities — from pulses to coarse cereals — continue to be below the federally fixed minimum support prices (MSPs), month-on-month data reviewed by HT from July 2017 through September 2018 shows (see graphic).

The first three months (July, August and September) of the 2018-19 agricultural year (which runs from July 2018 to June 2019) have shown no signs of a turnaround.
MSPs are benchmark prices at which the government procures agricultural produce from farmers.
They are worked out by taking into account cost of production and inflation and, therefore, meant to serve as a floor price for private traders. Prices below MSPs are considered unprofitable.
On July 4, 2018, the Modi government announced MSP hikes for 13 summer crops, setting them such that they are at least 150% of the cost of cultivation. The annual increase in MSP ranged from about 11.3% for paddy to 52.5% for ragi. In September, the government followed this up with an umbrella scheme called Pradhan Mantri Annadata Aay Sanrakshan Abhiyan (PM-ASHAA) to ensure farmers get MSP rates.
To make a noticeable impact on farm incomes, the government needs to spend much more than has been provisioned. The Cabinet has decided to offer additional government guarantee of ₹16,550 crore, taking up the total allotment to ₹45,550 crore.
However, according to calculations by the think-tank ICRIER, the government needs to spend at least ₹56,518 crore to plug a gap of 10% between MSP and market prices for 20 crops. If the gap is 20%, substantive procurement will cost at least ₹1.13 lakh crore. In case the gap is about 30%, the spending will need to increase to ₹1.7 lakh core.
The government has been trying to alleviate prolonged rural distress resulting from a slump in the price of farm commodities and patchy monsoon rainfall ahead of elections in five states in November and December, to be followed by Lok Sabha polls in 2019. Restive farmers have been demanding farm loan waivers and more remunerative prices.
Plotted on a graph, the line representing actual prices received by farmers continues to run below the line representing the MSPs.
While paddy and wheat have traditionally been profitable because the government buys these on a large scale at MSP rates, paddy prices too have crashed below MSPs during July, August and September, according to market data.
Agriculture is critical to the Indian economy as it contributes 17% to India's GDP and provides employment to nearly half the population. Rural prosperity also generates industrial demand. For instance, in a good agricultural year, nearly half of all motorcycles are sold in rural India.
PM-ASHAA has a bunch of three schemes designed to intervene in agricultural markets mainly by way of procurement, which refers to the government's purchase of commodities at MSP rates in situations when markets fail farmers. States have started procurement but these have yet to make a favourable impact on prices.
Under one of the schemes, the so-called price deficiency payment scheme, the government will pay farmers the difference between MSP and the average prices in two neighbouring states. Most states say they aren't in a position to implement this because the guidelines came too late.
Rajasthan, MP
"One prerequisite of the price deficiency scheme is that registration of farmers should be done at the time of sowing. The guidelines were issued only this month. So effectively that choice can be exercised only next year. Our target now is to procure 25% of the surplus coming to market," Neel Kamal Darbari, the additional chief secretary (agriculture) of Rajasthan told HT.
Madhya Pradesh, a state which has seen massive farmers' protests, has undertaken both procurement and cash payment to loss-making farmers under the price deficiency payment scheme.
The government is expected to procure 0.8 million tonnes of pulses and oilseeds, targeting a total spending of ₹4,451 crore. Under the price deficiency payment scheme, the state proposes to spend another ₹2,000 crore for soyabean and maize.
Both Rajasthan and Madhya Pradesh are poll-bound.
Madhya Pradesh's principal secretary (agriculture) Rajesh Rajora said 2.5 million farmers are likely to be covered. "A state-level implementation committee headed by the commissioner, agriculture production, will regularly review its progress. Similarly, a district-level committee headed by the collector will also ensure proper implementation of the scheme and address disputes, if any," he said.
Yet, early signs aren't encouraging. Throughout September and October, commodities sold well below MSP rates in the state. For instance, on September 13, in the Ganj Basauda mandi of Madhya Pradesh's Vidisha district, urad (black lentils) sold for ₹ 2,800 a quintal (100 kg), compared to last year's MSP of ₹5,400 and this year's MSP of ₹5,600, said Siraj Hussain, former agriculture secretary and senior visiting fellow of the think-tank ICRIER.
No cause for cheer
"Calendar 2018 is turning out to be another year where farmer incomes remain low. Higher MSPs have done little to lift crop profitability so far. In fact, mandi (wholesale market) prices have been trailing MSPs announced in July," said Dipti Deshpande, senior economist at Crisil Ltd, which analysed farm profitability in a recent research report.
Here's a snapshot. Prices of tur or pigeon pea, a widely grown pulse variety, have remained below MSP levels since last year. On July 1, the average all-India market price for tur was ₹3,694 for a quintal, against an MSP of ₹5,675. On August 1, tur prices inched marginally up to ₹3,712. On September 1, they dipped lower to ₹3,585.
Procurement is too low to make a noticeable impact. Rajasthan is the largest producer of bajra or pearl millet. The crop is sown on more than 4 million hectares and the average production is 3.5 million tonnes. Its MSP has been fixed at ₹1,950 a quintal but for lack of government procurement, farmers are being forced to sell it for around ₹1,300 a quintal.
"But government has not been purchasing bajra for last two years in Alwar district (one of the main production hubs)," said Prakash Rajpurohit, the district's collector.
Most crops are grappling with a similar trend. Prices for moong, another lentil variety, remain lower than MSP despite signs of recovery last month. Prices for jowar, a coarse cereal, aren't just lower than MSP, they are lower than cost of production.
One key question with the three schemes, which the government has branded Pradhan Mantri Annadata Aay Sanrakshan Abhiyan (PM-ASHAA), is whether it will be able to cover a majority of farmers as well as all 24 key commodities.
In 2017-18, the Modi government pumped a record ₹29,070 crore to buy 6.34 million tonnes of pulses and oilseeds from about 3.5 million farmers until June 22, according to data from Nafed, the agency tasked with procurement. This has made little difference in the markets, bringing fresh reasons for policymakers to worry about.