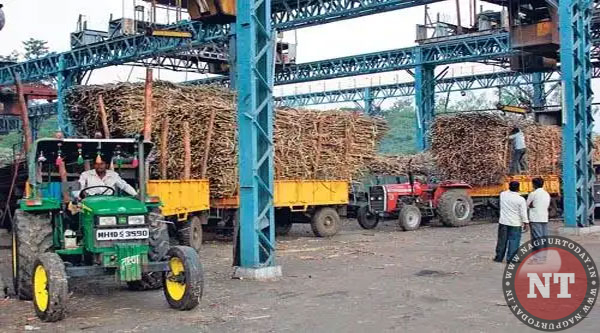 Nagpur : Seeking the government's attention on the problems being faced by the sugar industry due to insufficient rainfall in the last two years, State's MLAs on Thursday morning asked the State government in the State Assembly as what steps were taken in that direction.
Replying to the issue raised by MLAs Babanrao Shinde, Rajesh Tope, Ajit Pawar, Rahul Mote, Ranjit Singh Patil, Jayant Patil, Dilip Walse Patil, Ulhas Patil and leader of opposition Radhakrishna Vikhey Patil; State's Cooperative Minister informed that sugarcane production had in fact increased in the State and therefore the government was considering to restart the non-operational or sick sugar mills.
The minister informed that the RKVY of the Central government was now a group scheme and its benefits would be extended to the State's sugarcane growers. He said there was no upper limit in the scheme. He added that last year under the scheme, 280 individuals were given 40% subsidy each to buy machineries. But now these individuals were demanding waiver of remaining loan. This year too around 300 applications were received under the scheme. The State government was considering to launch individual loan scheme for these farmers, the minister informed, and added that the government was trying its best to help sugarcane growers.
On Wednesday, Chief Minister Devendra Phadnavis had announced that a delegation, led by State Assembly Speaker and comprising of Chief Minister himself and leaders of all parties, would on Thursday meet Union Minister Nitin Gadkari, who is considered leader of the sugar lobby in the State.