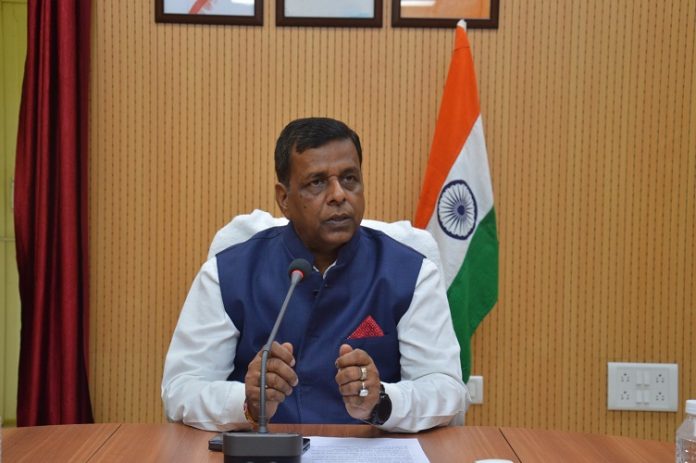 National Sugar Institute, Kanpur during the last ten years has made it's presence felt globally as large number of sugar producing countries are looking at the institute to meet training requirements for the technical manpower required for sugar & allied industry and also for modernization of their units, said Shri Narendra Mohan, Director, National Sugar Institute on completion of ten years of his tenure as Director. During the period MoU's have been signed with Egypt, Nigeria, Indonesia and Kenya while the process of signing MoU's with Cuba and Fiji is in final stages. We have also conducted teaching and training programmes for many countries e.g. Nigeria, Kenya, Yemen, Bhutan, Nepal, Sri Lanka and Indonesia etc., he said.
The teaching and training facilities have been up-graded to a great extent with addition of sugar refining unit, specialty sugar division, ethanol unit and brewery. It is the only institute perhaps in the world to have such facilities for hands on training, he said. Today, institute has smart classrooms, interactive seminar rooms and students' laboratories to perform analysis as per international protocols. To conduct short duration training programmes, a most modern training centre having seating capacity for 200 persons has been built.
We keep a close watch on industry requirements and to cope up with the same new courses on Quality Control, Environment Science, Sugarcane Productivity & Maturity Management and Industrial Instrumentation were started during the last ten years, said director. New laboratories for environment science, industrial instrumentation were set up to meet the requirement. We have also extended library facilities in boys and girls hostels to facilitate students referring books even at late hours and during holidays, he said.
Institute proved its worth by developing many innovative processes and products out of the by products and waste from the industry. We not only filed patents but for the exemplary work carried out, many recognitions came from national and international organizations. Today, R&D laboratories at the institute have world class facilities and the same has been praised by various foreign delegations too.
The institute worked on all directions and many other infrastructural facilities have been developed during the period which include construction of hostels, outdoor stadium, development of open gym and children park. With the installation of 300 KW roof top based solar power system and water harvesting, it is a clean and green campus.
Revenue generation also gives a broad measure about the activities of the institute. The same was meagre Rs. 30 Lakhs in 2012-13 which escalated to Rs. 640 Lakhs by 2022-23, informed director.