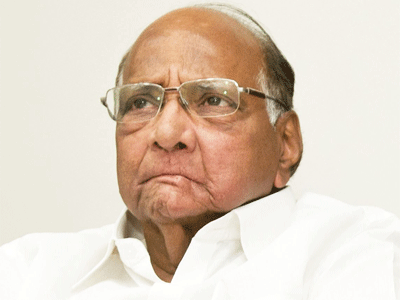 NCP chief Sharad Pawar has called the Union government's bluff over the sugar industry package. In his letter to Prime Minister Narendra Modi, Mr Pawar wrote that though the Union government is claiming it gave a Rs 7,000 crore package to the sugar industry, in reality, the package worth only Rs 4,047 crore. Mr Pawar also made suggestions to the PM regarding the minimum support price (MSP) of sugar and other issues.
"The bailout package initially publicised to be Rs 8500 crore and subsequently mentioned Rs 7000 crore in the press note published by the Press Information Bureau has created confusion and ambiguity," wrote Mr Pawar. "The scheme for assistance of sugar mills by way of incentives Rs 1540 crore plus creation of buffer stock of 30 lakh tonnes of sugar amounts to Rs 1175 and interest subvention on augmenting ethanol capacity is Rs 1332 crore. Thus, the net financial outgo from the government of India's exchequer is only Rs 4047 crore and so, the government's claims of Rs 8500 crore or Rs 7000 crore are factually incorrect," he wrote.
He made a few suggestions for helping the sugar industry by demanding a fresh look at the decision to keep the sugar MSP as Rs 29 per kg as production cost is almost Rs 34 per kg. He also urged the PM to give reimbursement amount of the buffer stock to sugar mills looking at past experiences.
Mr Pawar wrote, "As you are aware, the dire need of the hour is to push as much sugar out of the country as possible. Therefore, I once again insist on announcing export policy as early as possible for exporting 80 lakh tonnes."
After the BJP's loss in the Kairana (Uttar Pradesh) Lok Sabha bypoll, the Modi government has come up with sugar incentives package for sugar farmers.