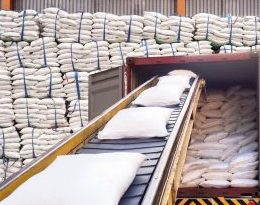 Kathmandu: The Nepal government will continue to ban the import of sugar from India for the next three months. The ban that came in effect from mid-April will continue till mid-July.
The ban was imposed after the domestic sugar mills requested that they cannot compete with Indian sugar.
The traders cannot import more than one-tonne sugar till mid-April.
The officials of the Ministry of Industry, Commerce and Supplies stated that the Cabinet has approved the decision to extend the ban following the pressure from domestic millers.
Last month Nepal Prime Minister KP Sharma Oli had reportedly stated that the ban on sugar was imposed last year after false information provided by the millers.