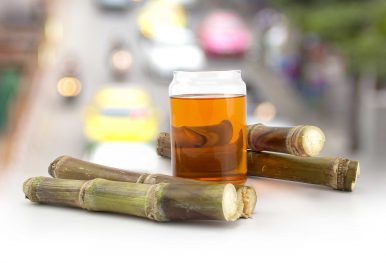 ChiniMandi, Kanpur: The distilleries which use bio compositing technique in ethanol production can work for 270 days a year whereas the distilleries which use incineration boiler gets to work for 330 days a year. Thus, the working capacity gets increased by 20%.
"Old distilleries should use these new techniques." Said Mr. Sanjay Awasthi, Chairman of The Sugar Technologist Association of India in a seminar held at National Sugar Institute. The subject of the seminar was 'Techno-Economic Viability of sugarcane juice and B-heavy molasses alternate feedstock for ethanol production.'
The opening ceremony of the seminar was conducted by the hands of Mr. Subash Chandra Sharma, Commissioner, Mr. Sanjay Awasthi and institute's Prof. Mr. Narendra Mohan. Commissioner said that the sugar mills should focus more on ethanol production.