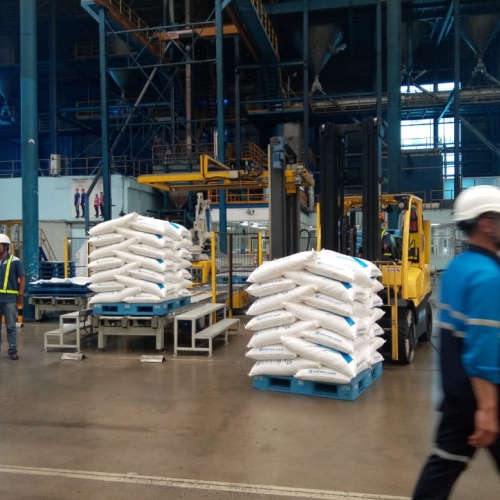 Nigeria, who usually imports sugar from other countries, is reducing the dependency on them. According to the reports, in five years, Nigeria's raw sugar imports from Brazil fell from NGN280.7 billion ($769.17 million) to NGN162.8 billion ($446.2 million). Contrary to this, importation from China between 2017 and 2018 increased by 16.1 per cent from $26.9 million to $32.07 million.
The country aims to reduce sugar import and instead want to increase local production. National Sugar Development Council (NSDC) Executive Secretary, Dr Latif Busari belives decline in sugar importation and hike in domestic production will save country's $56 million in foreign exchange annually.
To improve domestic sugar production, the government is mulling to assist the vital players in the country's sugar industry to uplit the sector. The government's Sugar Plan, which started in 2013, aims to achieve a local sugar production level of about 1.7 million metric tonnes by 2023 and is moving the same direction.
To Listen to this News click on the button below the image.