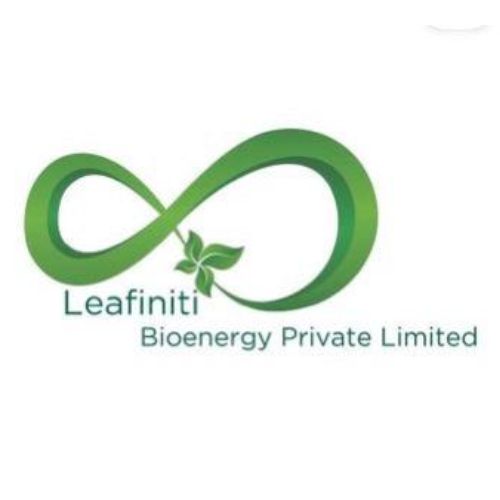 In a bid to boost the rural farmer economy by creating a clean and natural alternative to petroleum, Leafiniti Bioenergy Pvt Ltd is mulling plans to set up compressed biogas (CBG) plants across the country. To start with, the Karnataka-based company is setting up its first CBG plant in Jamkhandi, Karnataka at an investment of ₹42 crores.
"With the futuristic goal of Atmanirbhar Bharat, Leafiniti, a subsidiary of MRN (Nirani) Group of Industries aims to invest ₹450 crores for setting up nine similar CBG Projects by January 2022 to produce 100 TPD (33,000 TPA) of CBG", said Mr. Murugesh R Nirani, CMD MRN (Nirani) Group.
Leafiniti's maiden project was inaugurated on Friday 27th November, 2020 by Shri Dharmendra Pradhan, Hon'ble Union Minister of Petroleum & Natural Gas and Steel, through a virtual ceremony. It may be recalled that Ministry of Petroleum and Natural Gas has launched a Sustainable Alternative Towards Affordable Transportation (SATAT) initiative in October 2018, with an aim to achieve production of 15 MMT of CBG from 5000 plants by 2023 at an estimated investment of over ₹2 lakh crore.
Addressing the occasion, Mr. Pradhan said "Government of India is working to provide cleaner and sustainable energy. India is not a polluting country, but still PM Modi as a responsible global leader has underlined India's commitment to sustainability and climate change mitigation. How can we achieve cleaner path in each activity, is what we are striving for."
Set to be commissioned by March 2021, the project aims to generate over 10.2 tonnes of CBG per day or 3624 tonnes of CBG annually. It will use 200 TPD press mud from adjacent sugar mill Shri Sai Priya Sugars Limited for the same. The plant will also co-produce 12800 tonnes of high quality organic manure, which shall be certified by Natural Organic Certification Agency (NOCA) and 48000 KL per annum of liquid manure which will benefit the farming community in the region. The CBG generated from Leafiniti's plants will be used in automotive, industrial and commercial areas within and outside the region under SATAT scheme of Government of India.
Speaking on the occasion of Foundation Stone Laying Ceremony, Mr. Subhransu Biswal, Director Leafiniti Bioenergy Pvt Ltd said, "We at Leafiniti are committed to take tangible actions which respects our environment and creates a sustainable energy ecosystem for the world".
Additionally, Mr. Vijay Nirani, Managing Director, Leafiniti  and Managing Director Nirani Group said "We are privileged to carry forward our Hon'ble Prime Minister and MoP&Gs noble initiative of SATAT – which aims to create a Triple bottom line impact: Environmental, Social and Financial".
The company has selected Praj Industries Ltd as its technology partner that would help generate CBG through a process of anaerobic digestion / Bio-methanation process from waste or biomass sources like sugarcane press mud, agriculture residue, cattle dung, municipal solid waste, sewage treatment plant waste, etc.
This project will aid in the reduction of Greenhouse gas emission and it will work as catalyst for local rural farmers' economy, it will provide direct and indirect employment to thousands of people and alternative clean fuel options replacing fossil fuels like Petrol, LPG, Diesel, Furnace oil etc.
The transportation sector is the single largest consumer of imported crude oil and natural gas for petroleum products. With a growing number of vehicles, it is also the third largest source of GHG emissions. Redefining the countrys' transportation fuel-mix is a necessary step in meeting the obligations as a signatory to COP-21 Paris summit. Propagating usage of CBG a part of this fuel-mix change will help the country to reduce GHG emissions as also improve farmers' income and curtail health hazards attributable to air pollution.
About Leafiniti:
Leafiniti Bioenergy Pvt. Ltd is a joint venture between MRN (Nirani) Group and SSB Holdings Pvt Ltd. Leafiniti was primarily established to setup CBG and other renewable energy projects across India. Leafiniti's core purposes are commitment with the people's well-being and preservation of the planet. It drives to develop clean energies. Its vision is to make a real energy transistions worldwide.
About MRN:
MRN ( Nirani) Group is a group of industries which today owns and operates 45000 ( should be 65,000) TCD sugar plants in Karnataka. It also produces 400 (850) KL of ethanol per day. MRN group also owns and operates a cement manufacturing unit named Ratna Cement. On the education front MRN group own and operates Tejas International Residential School and Vijay International school in Bagalkot district of Karnataka. MRN group is led under the visionary leadership of Mr. Murugesh R Nirani