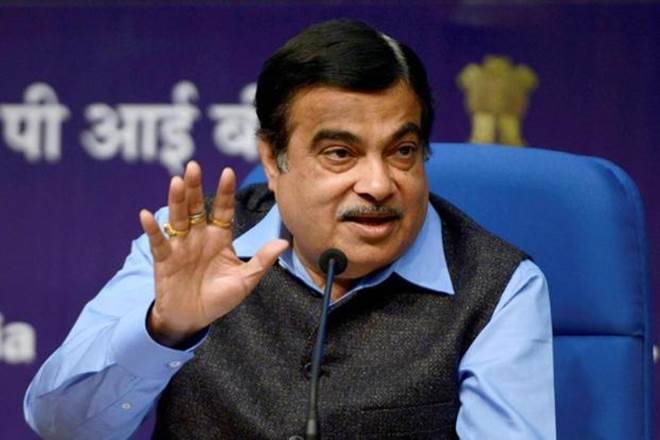 Water resources minister Nitin Gadkari said on Thursday it was practically difficult for sugarcane farmers in Maharashtra to abandon the water-guzzling crop and shift to other crops, as the latter are less remunerative.
"I ask as a farmer. I will not undertake the sugarcane crop, you tell me what should I do…. The price of non-basmati rice is `13-14 per kg, which is peanuts and look at the price (escalation) of fertilisers and power," the minister said. He was speaking after releasing a research report on water productivity mapping of 10 major crops, published by the Indian Council for Research on International Economic Relations (ICRIER) for rural development bank Nabard.
Earlier, noted agriculture economist Ashok Gulati said the sugarcane consumes a lot of water and the groundwater table is rapidly decreasing. The irrigation water productivity (IWP) of sugarcane in Tamil Nadu, Karnataka and Maharshtra is lower compared to other states such as Bihar and eastern Uttar Pradesh, the report said. The IWP of sugarcane in Maharashtra is 4.48 kg per cubic metre water consumed and in Bihar, it is 12.42 kg/cubic metre. The crop consumes a total of 60.43 billion cubic metre (BCM) of water every year in the country.
Gadkari, however, said there is no shortage of water, and the need is to increase its efficient use and a study should be conducted as to how much water goes into the sea every year. He said declining prices of agricultural produces are a matter of concern. The minister advised the agriculture secretary, who was present on the occasion, not to oppose allowing ethanol production from maize as India has become a surplus nation in many crops.
More than 60% of water available for agriculture use in the country is diverted towards irrigating two water guzzler crops, rice and sugarcane, having a share of just 24% in gross cropped area.
Agriculture secretary SK Pattanayak defended the government's decision to focus on rice and wheat as he said the food security is important and there is no country which can meet India's requirement in these two crops if production falls. He said states like Maharashtra have made drip irrigation compulsory for sugarcane that will help save water.