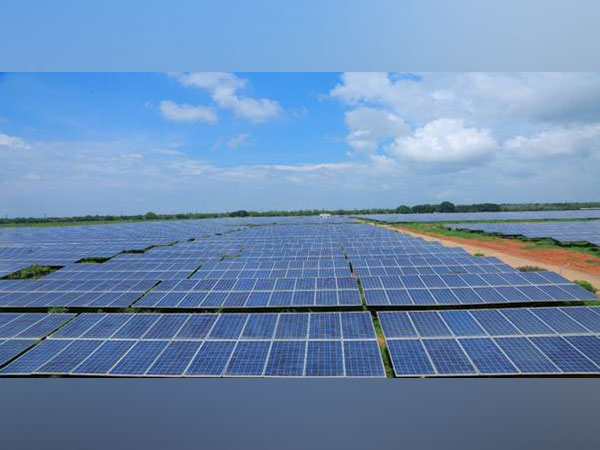 New Delhi [India], October 9 (ANI): Neyveli Lignite Corporation (NLC) India Limited, a Navratna Central Public Sector Undertaking (CPSE) under the Ministry of Coal, has emerged victorious in securing an 810 MW Solar PV project capacity from Rajasthan Rajya Vidyut Nigam Limited (RRVUNL).
The entire 810 MW capacity was successfully acquired by NLCIL through a tender floated by RRVUNL in December 2022, read the Ministry of Coal press release.
The project is set to be developed at RRVUNL's 2000 MW Ultra Mega Solar Park in Pugal Tehsil, Bikaner District, Rajasthan.
The Letter of Intent for this prestigious project has been issued by RRVUNL, representing a significant leap forward in NLCIL's commitment to clean and sustainable energy solutions.
The land required for the project and the power evacuation system connected to the State Transmission Utility (STU) will be provided by RVUNL, streamlining the project's development timeline, read the press release.
Notably, this is the largest renewable energy project to be undertaken by NLC India Limited. Once completed, the total power project capacity in Rajasthan will reach 1.36 GW, including 1.1 GW of green power, promoting economies of scale and optimizing fixed costs.
Benefitting from the abundant solar radiation in Rajasthan, the project is poised to achieve a higher Capacity Utilization Factor (CUF) and generate more than 50 billion units of green power, read the press release.
Over the lifespan of the project, it is expected to offset more than 50,000 tonnes of carbon dioxide emissions, contributing to a cleaner environment.
NLC India Limited is currently engaged in various renewable energy projects across the country, including a 50 MW solar project on mined-out land, a 200 MW solar project under the Central Public Sector Undertaking (CPSU) scheme, a 300 MW solar project under the CPSU Scheme in Barsingsar, Bikaner District, and a 600 MW solar project in Khavda, Bhuj District, Gujarat, read the release.
Prasanna Kumar Motupalli, Chairman and Managing Director of NLCIL, highlighted that the company was the first CPSU to install 1 GW of renewable energy capacity.
NLCIL is currently on track to develop 2 GW of renewable energy capacity nationwide, including this latest project. The company aims to achieve more than 6 GW of renewable energy capacity by 2030, aligning with the Government of India's commitment to augment renewable energy capacity.
NLC India Limited has been a pioneer in the energy sector for over six decades, contributing significantly to lignite production and playing a vital role in thermal and renewable energy generation in the country. (ANI)