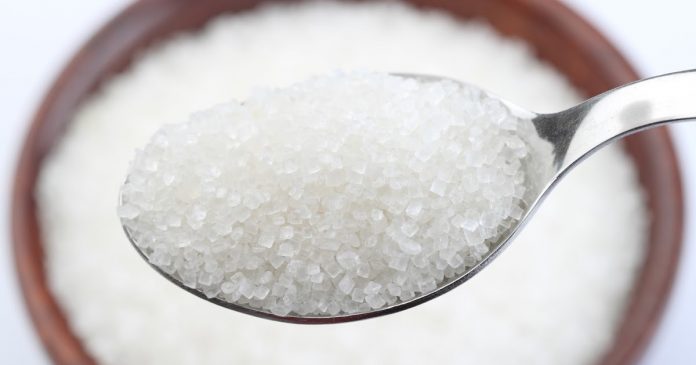 Image Credits: brubsmorales.blospot.com
New Delhi, Apr 11 (PTI) The food ministry has no immediate plans to give subsidy to sugarcane growers for bailing out cash-starved sugar mills, and it asked factories to export 2 million tonnes sweetener, even at loss, to liquidate surplus stock and improve domestic prices.
With domestic production estimated to rise to a record 29.5 million tonnes in the 2017-18 marketing year ending September, the government has already doubled import duty to 100 per cent and scrapped 20 per cent export duty on sugar.
That apart, the ministry has recently allowed 2 million tonnes of sugar under the Minimum Indicative Export Quota (MIEQ) scheme and has fixed a compulsory quota for each mills depending their production.
"Right now, there is no immediate plans to give production-linked subsidy that we had given few years back. We have announced two schemes to help mills export surplus sugar and that should help improve the situation," a senior food ministry official told PTI.
India's sugar production is estimated to rise sharply from 20.3 million tonnes in 2016-17 marketing year to 29.5 million tonnes in the current year, resulting in fall in ex-mill and retail prices in the domestic market. Even global market is depressed currently.
Asked if the government plans to help mills clear cane arrears which crossed Rs 15,000 crore, the official said, "The excess sugar has to be evacuated in the form of export only. For that, we recently announced two schemes MEIQ and DFIA.
"If every mill takes action to export its quota, the entire 2 million tonnes will be exported. Once this quantity is exported, the price in the domestic market will stabilise and increase," he explained.
At present global rate, the official said mills will incur a loss of Rs 5-7 per kg, which can be offset by selling the remaining stock in the domestic market at improved rate.
Moreover, mills can take advantage of zero import duty under the Duty Free Import Authorisation (DFIA) scheme for the next two years.
"If 2 million tonnes is exported from the country, the domestic price will improve at least by Rs 1-2 per kg. This will benefit mills to clear the remaining stock in the domestic market," the official added.
Ex-mill prices have fallen below Rs 30 per kg, lower than the production cost of up to Rs 35-36 per kg. The production cost is higher in Uttar Pradesh and some other states where mills have to pay more than the rate fixed by the Centre. PTI