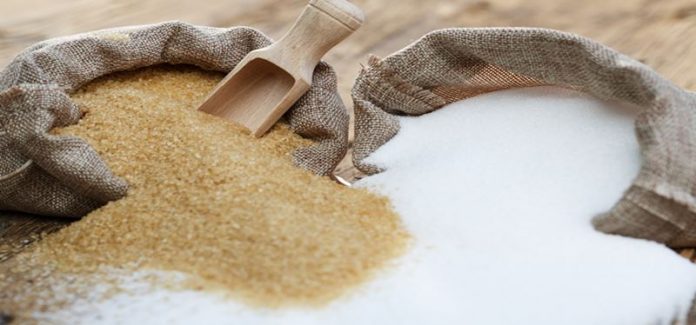 NEW DELHI: The government today notified its decision to fix the ex-factory sugar price at Rs 29 per kg as well as the monthly stock holding limit on mills as part of measures to help cash-starved industry to clear cane arrears which have crossed Rs 22,000 crore.
The Cabinet Committee on Economic Affairs (CCEA) had approved these decisions yesterday.
The food ministry notified the Sugar Price (Control) Order, 2018 to empower itself to fix the minimum selling price of the sweetener.
While fixing the price, the Centre will take into consideration the Fair and Remunerative Price (FRP) of sugarcane, conversion cost to produce sugar and realisation of profit from bye-products.
This order empowers the government to inspect records, enter and conduct searches in factories, and seizure of stocks.
A separate notification was issued to fix Rs 29 per kg as the current selling price.
"No producer of sugar shall sell or agree to see or otherwise dispose of or deliver or agree to deliver white or refined sugar in the domestic market or remove white or refined sugar from the godowns of the factory in which it is produced for sale in the domestic market at a rate below Rs 29 per kg till further orders," the notification said.
The ministry also issued an order directing the quantity of white/refined sugar stock that every producer of sugar shall hold at the end of June 2018.
The Centre yesterday announced a Rs 8,500 crore package to boost farmers' income by creating a buffer stock for sugar, enhancing ethanol production capacity and fixing a minimum selling price to cut mill losses.
The Cabinet, headed by Prime Minister Narendra Modi, approved Rs 4,440 crore soft loan for building ethanol production capacity to absorb the cane and a buffer stock of 3 million tonnes, besides for the first time fixing Rs 29 per kg as the minimum price below which mills cannot sell sweetener.
Sugar millsNSE -0.19 % are incurring losses as prices have fallen below production cost on account of record output of 31.5 million tonnes in the 2017-18 season ending September as against the the annual domestic demand of 25 million tonnes.