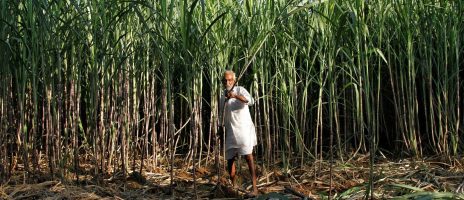 It seems government has not paid heed to the sugar mills demand of seeking a grant of Rs 500 per tonne to be deposited into farmer accounts to enable FRP payments in one installment.
A few days ago, delegation, including millers, had held a meeting with Maharashtra chief minister Devendra Fadnavis over FRP crisis. Following which, Fadnavis had assured to them that the government would either try to give subsidy or increase the minimum selling price of sugar. And also agreed to approach and take up the issue with Prime Minister Narendra Modi during his visit to Solapur. CM also convinced millers that the government would decide, in this regard, till January 10. But yet sugar mills have not received any positive response.

Sugar factories have expressed their inability to pay FRP payments to farmers in a single installment and asked to increase the sweetener's minimum selling price from Rs 2,900 per quintal to Rs 3,400.
It has been more than two month since the crushing of the sugarcane has been commenced, but yet millers did not pay even the first installment of FRP, due to which farmers are in the financial distress.
Swabhimani Shetkari Sanghatana has warned of launching an agitation if sugar mills fail to pay FRP to farmers in one installment.
Download Our ChiniMandi News App:  http://bit.ly/ChiniMandiApp