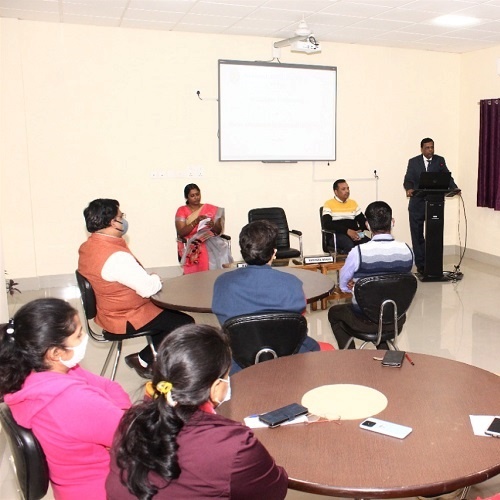 A workshop on creating awareness on "Sexual Harassment of Women at Workplace" was conducted at National Sugar Institute, Kanpur today. The workshop was attended by the officers, staff and research scholars of the institute in large numbers.
In his initial remarks, Shri Brajesh Kumar Sahu, Senior Administrative Officer informed about the various provisions contained in the Prevention, Prohibition and Redressal Act 2013 to safe guard the interest of women while working protecting her dignity, upholding right of fundamental equality and right to working in a safe environment. Like any other organization, institute also has constituted an "Internal Complaint Committee" to look after the welfare of the women as per the provision of the act, he said.
Addressing the participants, Dr. (Mrs.) R. Ananthalakshmi, Chairperson, Internal Complaint Committee said that today we are celebrating 8th anniversary of this landmark legislation with a view to sensitize the women workforce about the provisions of this act for their safe working and to encourage more and more women to take up economic activities for being self dependent.
Shri Narendra Mohan, Director called upon the participants to work together in a cordial atmosphere maintaining dignity and decorum. During the last few years, we have been able to create job opportunities for the women in sugar industry as a result of which now institute has many female students and research scholars. We have to realise gender equality and work together benefitting the institute and nation as a whole, he said.