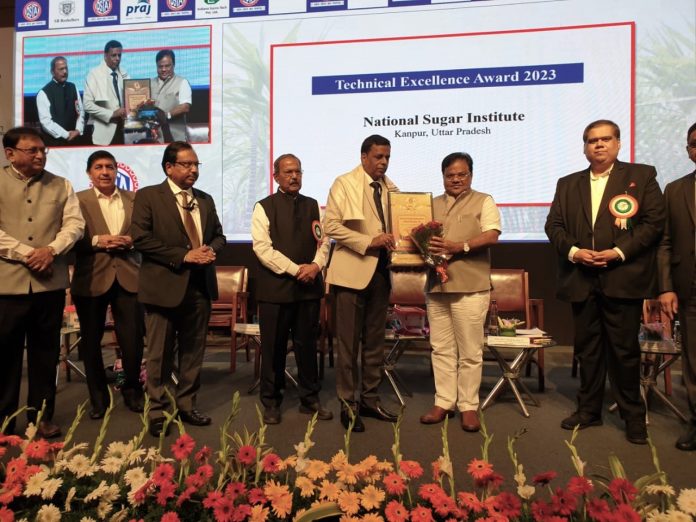 Prof. Narendra Mohan, Director National Sugar Institute, Kanpur was conferred "Technical Excellence Award" by Shri Tanaji Sawant, Hon'ble Minister of Public Health & Family Welfare, Maharashtra during the Annual Convention of Deccan Sugar Technologists Association being held at Pune.
The award has been given to Prof. Mohan for the innovative technologies developed by him for producing different sugar qualities as per market requirement and for valorization of by-products and waste of sugar industry.
The untiring efforts of Director, National Sugar Institute has made a shift in the business model of the Indian Sugar Industry making it more viable and sustainable, said Shri S B Bhad, President, Deccan Sugar Technologists Association.
Shri Anup Kanaujia, Assistant Professor of Sugar Engineering of the institute was also felicitated for his research article "Self Sustainable Indian Sugar Industry".