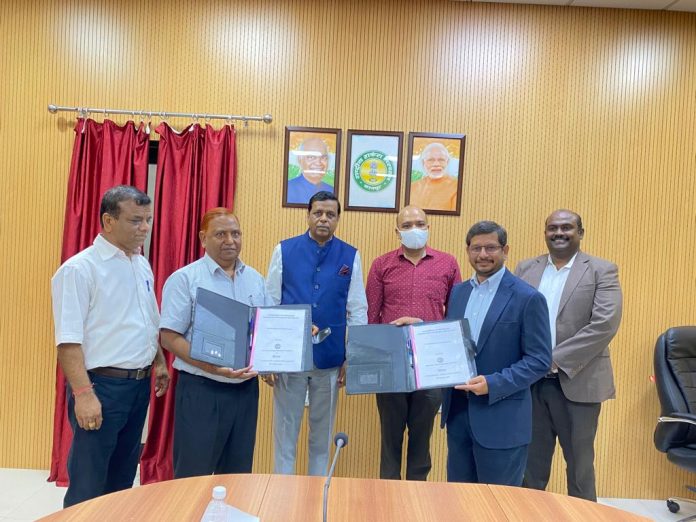 National Sugar Institute, Kanpur today signed a Memorandum of Agreement with M/s Hydranautics, a Nitto Group multination company for developing membrane based technology for concentrating sugarcane juice. At present the cane juice after clarification is concentrated in Multiple Effect Evaporator using steam but in the membrane based technology based on the principle of "Reverse Osmosis", the juice shall be concentrated. Thus, the steam shall not be required for evaporating the water which will result in saving of fuel.
During boiling using steam, certain loss of sugar and colour development is inevitable in the conventional process which may minimize in this technology, said Shri Narendra Mohan, Director, National Sugar Institute, Kanpur. We propose to conduct the trials on pilot plant scale in two sugar factories during the current crushing season. The results shall be evaluated for optimizing the processing conditions, capital cost and operational cost. The study will generate useful data on effectiveness of envisaged system over the conventional system.

We shall evaluate the results and if required, necessary modifications in the system shall be carried out to suit operating conditions and to attain the desired efficiency. There are challenges, but with this collaborative effort, we are sure of making the breakthrough which will be a game changer for the sugar industry.
Under the agreement, M/s Hydranautics shall bear the cost of pilot plant and operating expenditure besides paying institutional charges to the National Sugar Institute, Kanpur for the technical consultancy.
To receive ChiniMandi updates on WhatsApp, please click on the link below.
WhatsApp Group Link