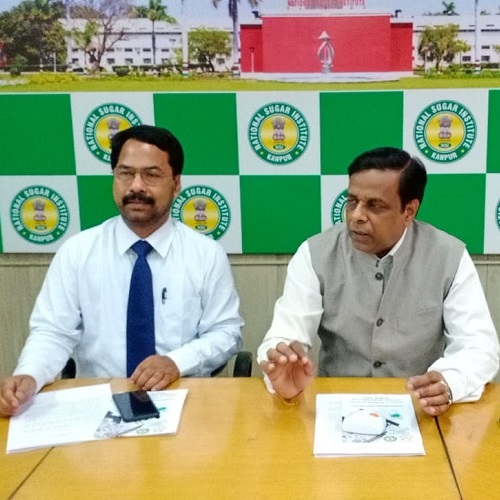 Kanpur: On the occasion of 75th year of India's independence, National Sugar Institute, Kanpur, India is celebrating 'AAZADI KA AMRUT MAHOTSAV' during which many activities are planned to be undertaken the whole year. Under the auspices of it, institute is organizing one-day national conference on the topic 'Atmanirbhar Chini Udyog (Self Sustainable Sugar Industry)' on 10th May, 2021. On this occasion, a sugar expo is also being organized to showcase the newer plant & machineries and upcoming technologies. Talking in this regard, Prof Narendra Mohan, Director, National Sugar Institute, Kanpur, India informed that Secretary (Food and Public Distribution), Government of India and Joint Secretary, (Sugar), Government of India, have been invited to grace the occasion as chief guest and guest of honour respectively. Shri Piyush Goyal, Hon'ble Minister of Consumer Affairs, Food and Public Distribution, Government of India, is likely to address the conference through video conferring.
The eminent subject specialists and experts from sugar industry and sugar related organizations from all over the country shall make presentations on ways and means to be adopted for making sugar industry economically and environmentally sustainable. The theme of 'vocal for local' shall also be kept in mind and the experts shall deliberate on changes in processing techniques etc. to utilize the available resources for making the sugar industry self-sustainable. We are going to focus on the 4 P's i.e. Productivity, Process, Product and Policy, which are considered to be of paramount importance in determining the economics of the system, said Prof. Narendra Mohan, Director, National Sugar Institute, Kanpur.
Renowned companies related with manufacture and supply of plant and machinery, process chemicals and agricultural implements shall also participate in large number during the conference. In addition to it, technical service providers shall also participate for displaying of low cost indigenous technologies, said Prof. D. Swain, Convener of the conference.