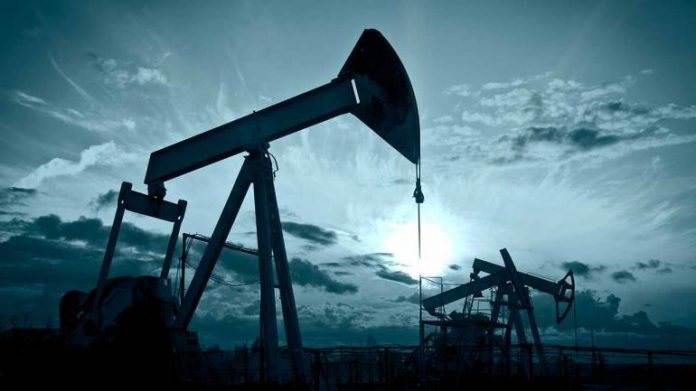 Share prices of oil marketing and aviation companies rallied 4-6 percent intraday on Thursday following the sharp correction in crude oil prices in the international markets.
Hindustan Petroleum Corporation (up 6 percent intraday), Bharat Petroleum Corporation (up 5 percent), Indian Oil Corporation (5.8 percent), Jet Airways (6 percent), SpiceJet (6.5 percent) and InterGlobe Aviation (4.3 percent) participated in the rally.
Brent crude futures, the international benchmark for oil prices, fell nearly 7 percent in previous session on news that Libya would resume oil exports and US-China trade tensions.
The announcement by Libya's National Oil Corp that four export terminals were being reopened, ending a standoff that had shut down most of Libya's oil output, was one of the catalysts for a correction, analysts told CNBC.
The reopening allows the return of as much as 850,000 barrels per day of crude into international markets, while an escalating US-China trade row has raised concerns about demand.
Today oil prices recouped some losses seen in the previous session. Brent crude rose 1.87 percent, to $74.77 after slumping 6.9 percent on Wednesday.
Any fall in crude oil price is always good for oil marketing companies as well as for country like India which imports more than 80 percent of its requirement.
At 13:02 hours IST, the stock price of HPCL was up 3.07 percent at Rs 273.20, BPCL up 3.25 percent at Rs 379.50 and IOC up 1.84 percent at Rs 158 on the BSE while Jet Airways gained 3.12 percent at Rs 349.10, SpiceJet up 3.49 percent at Rs 114.30 and InterGlobe Aviation 2.43 percent at Rs 1,100.25.