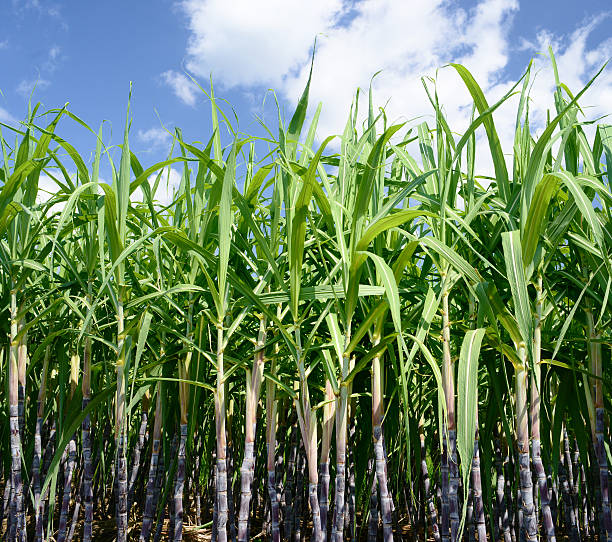 Central government increased Rs 200 per tonne in FRP of sugarcane crop. Government has claimed that the increase is 77.42% more of production cost. But when compared with last year's figures, FRP is increased by only 2%. In Maharashtra, FRP is increased by 5.06% and in Kolhapur 5.32%.
The average sugarcane recovery in India in the year 2016-17 was 10.49 and FRP was Rs 2300. The ex-gate price per tonne was Rs 2540. After deducting Rs 450, the transportation and cutting cost, farmers got Rs 2090 per tonne.
In 2017-18 average recovery was 10.74 and FRP was Rs 2550. The ex-gate cane price was Rs 2883 per tonne. After deducting transportation and cane cutting cost amounting to Rs 500, farmers received Rs 2383 per tonne.
This increase was 14%. In 2018-19, the average recovery is considered 10.67 and FRP becomes Rs 2750. The ex-gate cane price is Rs 2934. After deducting transportation and cutting cost of Rs 500, farmers will get Rs 2434 per tonne. This is only 2% increase compared with last year. The increase has been reduced following increase in the base rate.
Average sugar recovery in Maharashtra is 11.50%. From above calculations, the cane price for 2017-18 becomes Rs 2050 per tonne. Farmers will get Rs 2637 in 2018-19. This increase is only 5.06%. The average recovery in Kolhapur is 12.5% and farmers will get Rs 2912 per tonne for next season. This increase is 5.32% compared with last year.
Impact of half per cent
The increase of base recovery rate from 9.5% to 10% in FRP has caused farmers loss of Rs 137 per tonne. If base recovery rate would have not changed then the rise would have been 7.8%
Bumper production next year
This year 322 lakh tonne sugar was produced in the country. The area under sugarcane cultivation has been increased and the next year production is likely to touch 350 lakh tonne. Domestic need of sugarcane is Rs 250 lakh tonne. The issue of excess sugar will become more serious next year.