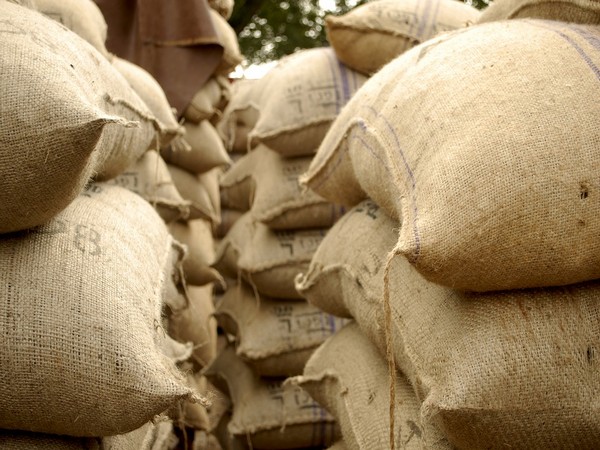 Islamabad [Pakistan], January 8 (ANI): Following a record increase in price, it is now harder for low-income groups to buy a bag of flour in Pakistan and people are looking to the government for help, according to The News International newspaper.
Citizens are now desperately looking towards the government for the resolution of their problems.
The per kilogram price of flour has increased to Rs. 130 in Pakistan's Rawalpindi and Islamabad which has made it difficult for people to procure flour.
Citizens feel that the government should do more to curb inflation. Only a few are able to get flour and other food products from utility stores at subsidized rates.
Sikandar Zaman, a daily wager, as quoted by The News International Newspaper, said "Skyrocketing inflation is literally crushing the middle-income groups and low-income strata as unlike the elite class their budget can no longer afford basic food items like flour and bread."
"Rising flour prices, which are touching record levels of up to Rs. 130 per kilogramme, have put this staple out of reach for low-middle-income households, raising fears of increased food insecurity," Zaman said.
People are worried as their incomes have not risen in accordance with the price rise. They are struggling with their limited financial resources amidst rising inflation.
Uzma Widad, a government employee, as quoted by The News International Newspaper, said "Now the common people are failing to support their families and maintain their even ordinary lifestyle. We are fortunate to have jobs but have been compelled to further cut our essential household expenditures on education and health. The essential food product like flour is going out of people's reach."
The Express Tribune recently reported that with the Wheat price hitting Rs. 5,000 per maund, the flour rate has risen to Rs. 150 per kilogram in Rawalpindi's open market.
A 15 kg bag of wheat is being sold for Rs. 2,250 in the city, a part of Pakistan's Punjab province.
In the city, an ex-mill red flour bag is available for Rs. 11,650. The rate of an ex-mill fine flour bag has increased to Rs 13,000.
In the open market, the official quota of wheat was low and wheat was being sold at Rs. 5,400 per maund, according to Pakistan Flour Mills Association (PFMA).
Rawalpindi's Naanbai Association has said that if the prices are not brought under control, the association will be forced to increase the rate of roti by Rs. 5 again, according to The Express Tribune.
The price of whole-grain chakki flour has jumped to Rs. 145 per kg across Lahore. Different brands of flour are being sold at Rs. 130 per kg in the provincial capital.
The reduced wheat releases from the government are being blamed for the increase in prices.
As per Chakki owners, the shortage of grains and high wheat support prices are responsible for the increase in flour rates in Punjab. (ANI)