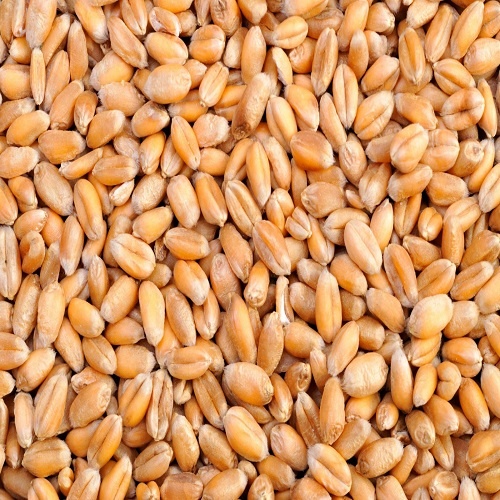 Islamabad [Pakistan], April 7 (ANI): Small growers and local leaders of the Sindh Abadgar Board (SAB) have urged the Sindh government to stop the smuggling of wheat to Afghanistan and its illegal shifting to other provinces, the Dawn reported. They have warned that the inaction would cause a major crisis of the grain and flour in the province.
They demanded immediate action against the food and district administration officials allegedly involved in the illegal movement of wheat from Hyderabad, Mirpurkhas, Shahaeed Benazirabad, Sukkur and Larkana divisions to Afghanistan, and through Karachi to Balochistan regions, the Dawn reported.
They claimed that the highly influential businessmen were paying Pakistani Rupees (PKR) 75,000 to 1,00,000 per vehicle as bribes to district food officials, administration and police to move their wheat-loaded heavy vehicles to Afghanistan.
"On a daily basis, 200 wheat-loaded heavy vehicles have been moving to Afghanistan from Johi, Khairpur Nathan Shah, Mehar and Dadu talukas of Dadu district since March 1. Officials of the food department and district administrations and local police help them cross their areas after receiving Rs75,000 to Rs100,000 per vehicle," Mohammad Salih Panh-war, a wheat grower of Dadu taluka, said.
According to the Dawn report, another wheat grower alleged that local food officials and Dadu administration officers were receiving bribes on the pretext of checking of the wheat-loaded vehicles.
Samiullah Unar, a leader of the small grower association of Kazi Ahmed of district Shaheed Bena-zirabad said, "A big stock of wheat is smuggled through political bigwigs and influential businessmen from San-ghar, Shaheed Benazir-abad and Naus-hahro Feroze districts of Shaheed Benazirabad division."
Samiullah Unar further said that millions of tons of wheat are still lying in fields, however, the food department officials are unwilling to hand over gunny bags to small growers, as per the Dawn report. Unar claimed that gunny bags were being given to political people and influential traders and those involved in the smuggling of the commodity.
Speaking on the issue of shifting and smuggling of wheat from Sindh to Balochistan and Afghanistan, Sindh food department Director Syed Imdad Shah said the licences of the wheat traders involved in the violation will be suspended for 90 days during the wheat procurement season 2023, as per the news report.
Shah further said that the concerned DCs had imposed Section 144 in their respective district to move the commodity.
Meanwhile, five people, including a woman, were injured when a scuffle erupted at the free wheat flour distribution centre in the Shorkot region of Pakistan's Punjab on April 1, as per the Dawn report. In Shorkot, there was a heavy rush of free flour seekers at the Government Elementary School in Shorkot Cantt.
The scuffle erupted between policemen and the people, resulting in a stampede-like situation. However, Punjab Caretaker Information Minister Aamir Mir has called the reports of deaths during the flour distribution mere propaganda of the Pakistan Tehreek-i-Insaf (PTI).
He further said that the lives of three people were lost due to the rush and an inquiry is ongoing into the matter. (ANI)