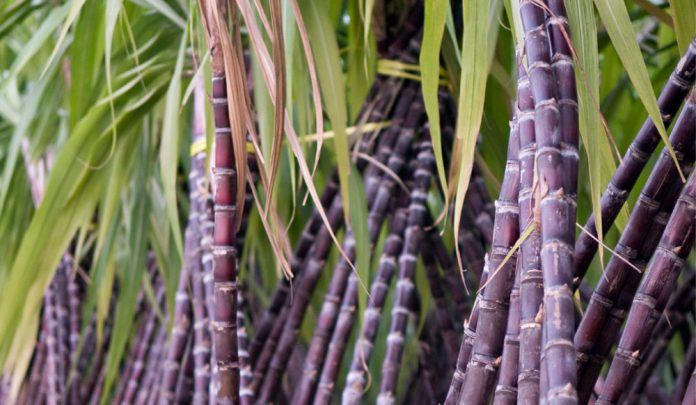 The increase in the price payable by mills to farmers for cane, announced on Wednesday, will add to thes pain, caused by overproduction and a slump in retail sugar prices.
Mills owed farmers Rs 18,000 crore at the end of June for cane, up from Rs 4,800 crore and Rs 4,500 crore as of end June 2017 and 2016 respectively. Mills are supposed to be in arrear if they do not pay within 14 days.
The Rs 20 per quintal (100 kg) hike to Rs 275, for the October 2018-September 2019 season, will not translate into a proportionate increase in farmers' income because it is payable on a higher sugar recovery rate of 10 percent. In the current season, the price of Rs 255 per quintal was payable on a sugar recovery rate of 9.5 percent.
Mills in Maharashtra will actually pay Rs 7.49 more per quintal of cane in the coming season if the average sugar recovery rate remains the same as this year: 11.26 percent.
In Uttar Pradesh (UP), the effective hike will be Rs 6.60 per quintal over the fair and remunerative price (FRP) fixed by the centre for the current year.
His slogan of Jinnah Nahin Ganna Chalega was to counter the BJP's attempt at deflecting the attention of voters from cane arrears and dividing its Jat and Muslim constituents with a controversy over the portrait of Pakistan founder, Muhammad Ali Jinnah, at Aligarh Muslim University (AMU).
Mills in UP and a few other states pay the State Advised Price (SAP), which is higher than FRP. Last year, it was Rs 315-325 a quintal, against the FRP of Rs 255. The SAP is not linked to sugar recovery, but to whether it is normal or early maturing (which yields more sugar).
The increase in FRP will be even more unaffordable in the coming season if the government does not take measures to raise the mill-gate price to Rs 35 a kg, Abinash Verma, Director-General of the Indian Sugar Mills Association (ISMA) said in a statement. It is currently Rs 29.
The defeat in the Kairana by-poll was an early warning signal to the BJP. To prevent the contagion from spreading to the coming Lok Sabha elections and improve the paying capacity of sugar mills, the Centre has announced a number of measures.
Since sugar prices are down globally, it has doubled the import duty to 100 percent. The export duty has been withdrawn. Quotas for 20 lakh tonnes of sugar exports have been announced. The government will bear the interest and storage cost, amounting to Rs 1,175 cr, for buffer stocking of 30 lakh tonnes of sugar.
In the national biofuels policy announced mid-May, mills have been allowed to divert cane for the direct production of ethanol for blending with petrol. Earlier, it could be produced only for molasses, a by-product of sugar production. (Brazil, which is the largest sugar producer, shifts cane between sugar and alcohol, depending on global sugar prices). Bank loans of Rs 4,400 cr have been earmarked for setting up new distilleries and expanding the capacity of existing ones. An interest subsidy of Rs 1,332 cr over five years for these loans has been announced.
The Centre will also pay Rs 5.50 per quintal of cane directly into the bank accounts of farmers, provided mills have (a) supplied at least 80 percent of ethanol indented by oil marketing companies like Indian Oil during the current year; (b) given up-to-date data to the government on crushing, sugar production, and sale of sugar and by-products; and (c) complied with all the directives of the Department of Food and Public Distribution. A spokesperson of the Indian Sugar Mills Association (ISMA) said 40 percent of all mills were not compliant.
To shore up retail prices, the government has reinstated the system of monthly sugar-sale quotas for mills. This is a throwback to the license-permit raj. It has also told mills not to sell sugar for less than Rs 29 a kg.
Political meddling in the pricing of cane has made the sugar economy unsteady. Recommendations made by Chakravarthi Rangarajan, the former governor of the Reserve Bank of India (RBI), to make the industry market-based have not been implemented in full. For instance, while many sugar-producing states pay the FRP, six states still persist with SAP. So farmers grow cane, regardless of whether there is demand for sugar, knowing they will be paid eventually.
Cane, a no-worry crop
The cycle of three years of boom following by two years of bust has now been stretched, with more years of plenty. This is the consequence of a new high-yielding variety called 'Co-0238'. developed by Bakshi Ram, Director, Sugar Research Institute, Coimbatore. It is meant for sub-tropics like Uttar Pradesh. In this season it covered 52.5 percent of the state's cane area. As a result, the state's average yield has increased from 61.73 tonnes per ha in 2012-13 to 79.2 tonnes per ha this season. The cane also has a higher sugar recovery rate. Better agronomic practices and the use of drip irrigation in southern and western states, is also making the production cycle less unstable.
Production this year was a record 32.25 million tonnes, up from 20.28 million tonnes last year. In the coming year, sugar output is expected to be higher at 35.5 million tonnes, with an opening stock of 10 million tonnes, while annual consumption is about 260 million tonnes.
As with Indians so with the industry, excess sugar is making it diabetic.