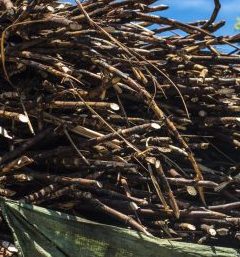 ChiniMandi Kolhapur: With the season rolling ahead with declining domestic sugar prices along with the slower pace are it seems the building cane arrears are likely to start causing distress have the sugar industry in Maharashtra has demanded a package of Rs.500 crore to clear the fair and remunerative price (FRP) payments for the ongoing 2018-19 crushing season.
The production cost of Rs 34 per kg, mills from Maharashtra have been bearing losses of Rs.4 per kg, which has made it difficult to pay the FRP to farmers.

Former agriculture minister, Mr.Sharad Pawar, recently said that prices have not only declined but there seems difficulties in improvement of the the industry in future. He has demanded that the state governments of U.P, Maharashtra, Punjab and Haryana for an assistance of Rs.500crore
The Chief Minister of Maharashtra also commented that he has requested for hike in MSP to ensure farmers receive their MSP in time.