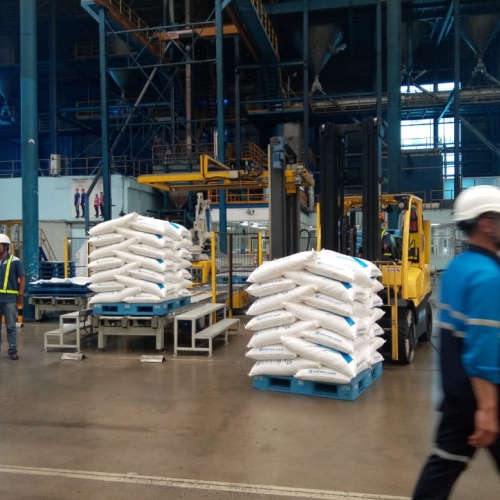 Muzaffarnagar: Diwali is round the corner, but sugar mills in Uttar Pradesh are yet to clear the sugarcane dues. Therefore it seems, without money cane growers are heading towards dark Diwali. Sugarcane farmers have intensified their protest due to non-payment of cane they had given to sugar mills.
Farmers agitating for the pending cane arrears have stated that if their dues will not get paid, then they will also not allow millers to celebrate the festival. They have threatened to block sugar sell on Dhanteras if millers fail to pay their dues.
Rakesh Tikait, leader of Bharatiya Kisan Union, the farmers' organization said, "We should remain united to fight for our cause and pressurize the millers to get our dues paid before Diwali. If millers fail to pay dues, we will not allow them to sell sugar."
Meanwhile, Pushkar Mishra, General Manager of Uttam Sugar mill said, "Out of Rs 52 crore dues, the mill has so far paid Rs 22 crore and will pay Rs 11 crore in the next three days. The mill will pay the remaining dues in the next few days.
Sugarcane arrears in Uttar Pradesh are getting cleared at a snail pace; therefore CM Yogi Adityanath had served October 31 deadline to all mills for clearing the cane arrears. It seems that the millers will defy the target date and also they will not be able to pay cane dues before the commencement of the crushing season.