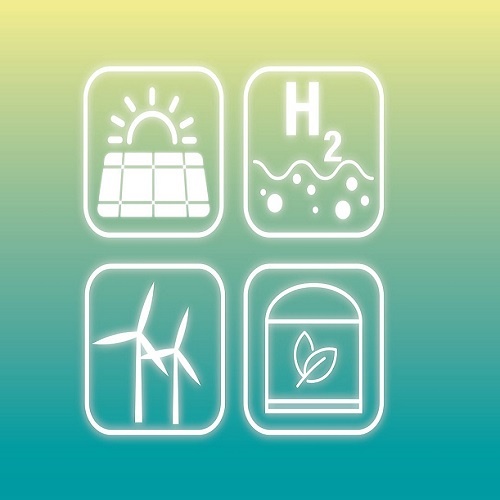 New Delhi [India], September 14 (ANI): The PHD Chamber of Commerce and Industry (PHDCCI) has put forth ten significant recommendations to the Indian government to expedite the National Green Hydrogen Mission, a pioneering initiative backed by a budget of Rs 19,744 crores.
In a report released by PHDCCI, these recommendations were unveiled on the sidelines of the upcoming 3rd International Climate Summit scheduled for September 14 and 15 at Vigyan Bhavan in New Delhi.
These proposals are of utmost importance as they come at a critical juncture in India's determined efforts to embrace eco-friendly and sustainable energy alternatives.
Launched by Prime Minister Narendra Modi on August 15, 2021, the National Hydrogen Energy Mission aims to make India energy-independent and achieve Net Zero emissions by 2070.
With an initial allocation of Rs. 19,744 crore for Strategic Interventions, Pilot Projects, and Research and development, this initiative is seen as a crucial step toward sustainable development and a source of investment opportunities.
Inclusion in Harmonized List of Infrastructure- Advocate for the recognition of green hydrogen and green ammonia in the Harmonized List of Infrastructure.
Zero GST for Green Hydrogen/Ammonia- Propose a zero Goods and Services Tax (GST) rate for green hydrogen and green ammonia to stimulate growth in the hydrogen sector.
Nil Basic Customs Duty for Electrolysers and Equipment- Suggest waiving basic customs duties on imported electrolyzers and related equipment essential for green hydrogen production, extending this benefit until 2030.
Extension of Tax Benefits (Section 115BAB)- Recommend extending tax benefits under Section 115BAB for green hydrogen/green ammonia production and electrolyzer manufacturing until December 31, 2030.
Recognition of Green Hydrogen Derivatives- Advocate for the inclusion of green hydrogen derivatives such as methanol and sustainable aviation fuel (SAF) in the list of activities eligible for trading carbon credits.
Amendment in SEZ Rules- Suggest amendments to Special Economic Zone (SEZ) rules to facilitate green hydrogen and green ammonia production, reducing industry costs and enhancing global competitiveness.
Relaxation in SEZ Rules for RE Plants- Propose relaxed SEZ rules to support renewable energy plants supplying power to green hydrogen or green ammonia units.
Facilitation for Project Development and Exports- Recommend expedited land allocation, streamlined auction processes, payment in annuity installments, and shared infrastructure development for green hydrogen projects.
Withdrawal of Additional Charges for Power Sale- Encourage the withdrawal of additional charges for selling power from solar projects in specific states, promoting renewable energy project development for green hydrogen production.
Capacity Building and Testing Facilities- Suggest establishing a Center of Excellence (COE) for hydrogen to provide training and capacity building, along with testing benches for electrolyzers and storage tanks, aligning with international standards.
Former President of India, Ram Nath Kovind, emphasized the importance of collective and swift action to combat climate change during the unveiling of these recommendations.
"When India took over the presidency of G20 it gave the slogan Vasudhaiva Kutumbakam which means that the world is one family. Our planet is facing unpleasant climatic conditions. We must act collectively and swiftly for this and take mindful and constructive actions", said Ram Nath Kovind
PHDCCI President Saket Dalmia expressed the organization's commitment to advancing sustainable energy solutions and the promise of these recommendations in reducing carbon emissions while fostering economic growth and innovation.
"As we advocate for the acceleration of India's National Green Hydrogen Mission, we recognize the critical role it plays in shaping our nation's energy future. The 10 vital recommendations put forth by PHDCCI align with our commitment to advancing sustainable and eco-friendly energy solutions", said Dalmia
"The National Green Hydrogen's objectives, coupled with these recommendations, hold the promise of not only reducing carbon emissions but also stimulating economic growth and innovation. PHDCCI remains dedicated to collaborating with the government, industry stakeholders, and civil society to usher in a green hydrogen revolution that will define our energy landscape for generations to come," said Dalmia.
The National Green Hydrogen Mission is poised to play a pivotal role in shaping India's energy future. It aligns with global efforts to combat climate change and positions India as a leader in sustainable energy solutions.
"As we embark on India's National Green Hydrogen Mission, it's imperative to emphasize strategic interventions and the development of Green Hydrogen Hubs. The Strategic Interventions for Green Hydrogen Transition Programme (SIGHT) is a significant step, as it not only supports domestic manufacturing of Electrolysers but also facilitates the production of green hydrogen right here in our nation", said Jeewan Prakash Gupta, Chair of the Environment and Climate Change Committee at PHDCCI.
The 3rd International Climate Summit, scheduled for September 14 and 15, focuses on sustainability through green growth, with an emphasis on green hydrogen, biofuels, and renewables.
It aims to promote the coexistence of economic development and ecological preservation while mitigating climate change.
The event will feature speakers, including former President Ram Nath Kovind and other dignitaries from the Indian government and international organizations. (ANI)