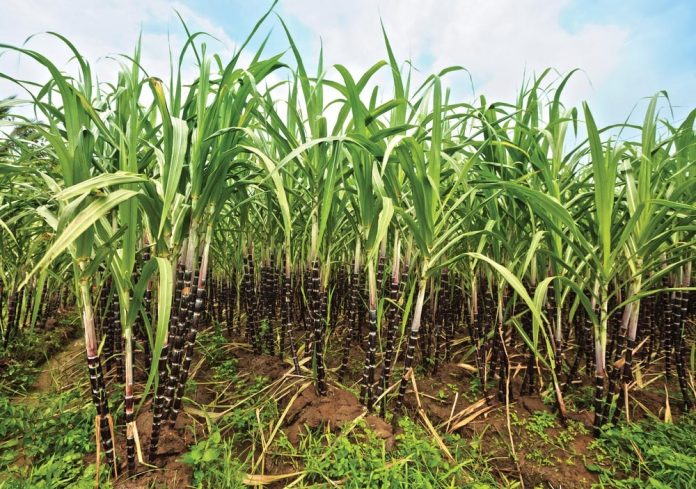 Image Credits: aarthiknews.com
Due to an unexpected surplus sugar availability of around 45 lakh tonne of sugar over and above the required closing balance during the current 2017-18 season, the domestic ex-mill prices have crashed once again, and the all-India average ex-mill sugar price is hovering at about Rs 3,000 per quintal. This is already about Rs 500 to 600 per quintal below the cost of production of sugar
On Thursday, According to the UP Sugar Mill Association the outstanding amount by the entire state stood to be Rs. 8,215.
The District Administrations have begun striking their notices towards sugar mills for the delay in clearing the outstanding sugarcane dues to farmers. 10 out of 18 sugar mills have been given the notices in Meerut zone itself while an FIR has been lodged against Kinoni Sugar Mill. All these mills collectively owe Rs1672 crore to the farmers.
This year mills are already financially choked as currently the price is sugar is Rs2940 per quintal while the average cost of production comes to Rs3450 per quintal. Therefore mills are incurring a loss of Rs510 oper quintal.
According to Bharat Kisan Union, a statewide agitation will be launched if their dues are not cleared as the farmers were promised that they would be paid within 14 days of the delivery of cane to the mills however the dues are getting delayed & the farmers are yet left with 20% of cane in the fields which mills are reluctant to take.
India's sugar production ascended by 45% this year & reached 281.82 lakh tonnes. This is about 92.95 lakh tonnes more than last year. Due to unexpected surplus sugar availability the domestic ex-mill prices have crashed once again.
As per industrial sources, the numbers of the Major Producing States as on 05.04.2018 are drawn as follows in Lac MT:
Maharashtra 102.025
Uttar Pradesh 98.74
Gujarat 10.21
Karnataka 35.92
Tamilnadu 3.59