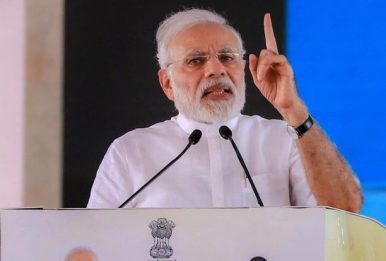 Prime Minister Narendra today announced Rs 20 lakh crore special economic package for the country to be 'self-reliant' and deal with coronavirus. Also, in his speech, PM Modi bats for local products, says every Indian must be "vocal about local". Addressing the nation he said local ke liye vocal.
PM Modi said, "We mustn't just purchase local products but also promote them globally." He asked Indians to use local products.

"It is our responsibility to ensure that the 21st century belongs to India. The path to this is one — self-dependent India," the PM said in an address to the nation.
To Listen to this News click on the play button.