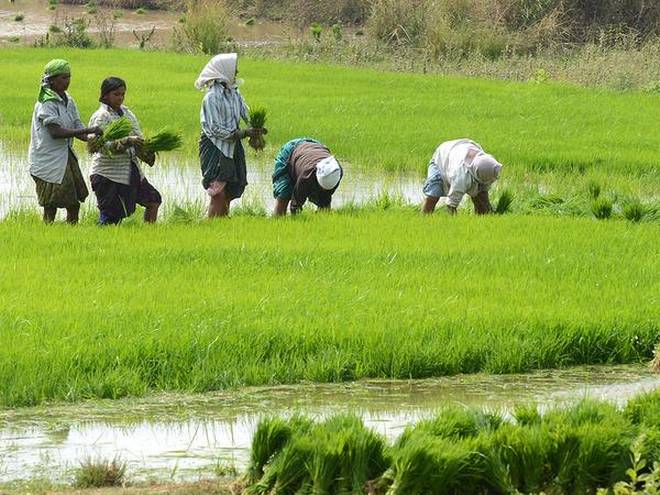 SHAHJAHANPUR, UTTAR PRADESH: After reaching out to voters in Azamgarh, Mirzapur and Varanasi last week, Prime Minister Modi's next stop is Shahjahanpur in central Uttar Pradesh. PM Modi will address a farmers' rally in Shajahanpur on Saturday. This will be his third visit to the state in less than a month. Shahjahanpur in central UP has one of the biggest farmer mandis or market and is also a prominent cane growing district.
Farmers in large numbers from adjoining districts like Hardoi, Lakhimpur Kheri, Pilibhit, Sitapur, Bareilly and Badaun are likely to attend the rally.
Chief Minister Yogi Adityanath had recently convened a meeting of officials of the eight districts, while making preparation for the rally.
Waterproof tents have been installed at the venue, to avoid any disruption due to rain officials said. Earlier this week, around 90 people were injured during PM Modi's rally in West Bengal, as a marquee collapsed on a section of the crowd in the middle of his speech
Sugarcane dues were a major factor in BJP's loss in western UP, in the bypolls held in May this year. The Narendra Modi govt has announced a huge Rs. 8, 000-crore package for sugarcane farmers and also recently increased the Minimum Support Price on sugarcane for the coming season.
The sugarcane dues in UP however, stand at over Rs. 10, 000 crore at the moment, and the Yogi Adityanath govt has not been able to keep its promise of clearing cane dues within 2 weeks, last year, after he was sworn in as Chief Minister.
In his last rally in Azamgarh, a week ago, PM Modi had launched a scathing attack on the opposition, by raking up the claim that Rahul Gandhi had recently called the Congress 'a party of Muslims'. He also questioned the motive for arch rivals, BSP chief Mayawati and Samajwadi leader Akhilesh Yadav, joining hands for the 2019 elections, and described it as an effort to stop their vote bank from getting empowered.
Today's rally will be PM Modi's first public address after leading his party to victory in the no-confidence motion in Lok Sabha yesterday.