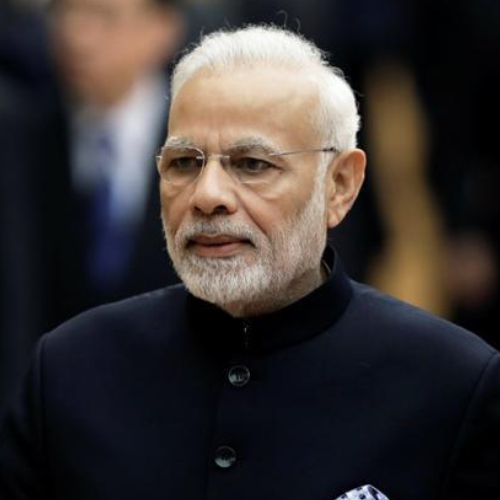 New Delhi, Jun 10 (UNI) Prime Minister Narendra Modi's forthcoming visit to France for G-7 Summit in August will give further boost to bilateral and strategic partnership between India and France, the visiting French Junior Foreign Minister Jean-Baptiste Lemoyne said here on Monday.
Mr Modi is to visit France for the crucial G-7 Summit in August.
Mr Lemoyne, who is here on an official visit and met Minister of State for External Affairs V Muraleedharan and held talks on further deepening of the Indo-French strategic partnership, said Mr Modi's participation at the G-7 Summit will be vital and and also could be a "very important moment" in boosting the ties.
France is now a key strategic partner in of India Europe, especially after President Emmanuel Macron seeking to assume leadership role in the continent.
This is the first French ministerial visit after the formation of the new Indian government.
French deputy Foreign Minister is one of the first senior foreign dignitaries to visit India after the swearing in of the new government after the recent elections. BIMSTEC leaders and nation heads had come here for swearing in of Mr Modi and his council of ministers on May 30.
Assistant Secretary of State for Political-Military Affairs R Clarke Cooper also visited India last week.
President Macron and PM Modi have a strong relationship personally and that is why President Macron was "happy" to invite Mr Modi to join the G7 meet, sources said.
The visit of Minister Lemoyne is seen as laying the groundwork for the visit of Prime Minister Modi on the occasion of the G7 Summit in Biarritz in France.
Mr Lemoyne also said – 'The fight against terrorism is our priority. France stands alongside India in this fight and I think we must address different things – cyber security, for example, is crucial so is the fight against financing terrorism".
French envoy to India Alexandre Ziegler said in a tweet said Mr Lemoyne and Minister of State Mr Muraleedharan had "a very productive meeting" on the further deepening of the Indo-French strategic partnership and its contribution to a more stable and sustainable world governance.
Mr Lemoyne also met Indian alumni of top French Schools.
"One year after the maiden visit of French President Emmanuel Macron to India, French MoS MEA conveys a strong message : You are welcome to France, like 8 000 Indian students", the envoy wrote.