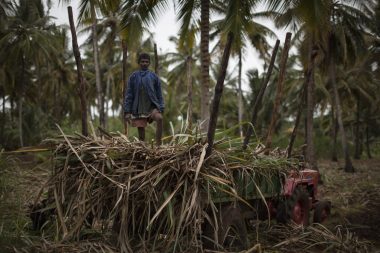 Due to several poor sugarcane harvests, for the first time ever in history, Cuba has to import sugar. Sugar comprised around 75 percent of Cuba's total exports, however by 2015 that number had diminished to barely 13 percent. Cuba's largest exports are now tobacco and nickel. The crop was further damaged in 2017 by Hurricane Irma, and an unusually wet rainy season compounded the problem.
Cubans will be consuming sugar imported from France, which has a similar taste but looks different from what the citizens are accustomed to using. According to reports, the French sugar is made from beets and appears smaller and whiter than the large, brown granules of traditional sugarcane sugar.
While Cuba only bought around 3 tons of French sugar between 2001 and 2017, the country has imported more than 40,000 tons in 2018 alone.
Cuba is among few other countries that are facing difficulty cultivating sugarcane. Although Brazil now possesses the most sugarcane fields in the world, these fields have seen a decline in output for four years running, and some analysts are unsure if and when the trend will reverse.