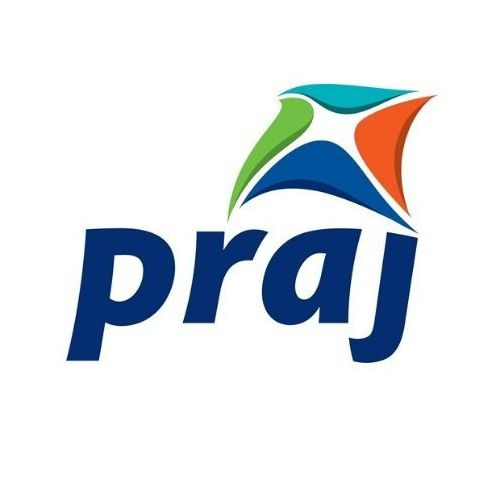 Pune, May 26, 2023: Praj Industries (Praj), announced its audited financial results for the quarter and full year ended March 31, 2023
Performance Review for Q4 FY23 – Consolidated:
Income from operations stood at Rs 10,039.845 million (Q4 FY22: Rs. 8309.643 million; Q3 FY23: Rs. 647 million)
PBT is at 1,128.133 million (Q4 FY22: Rs. 780.636 million; Q3 FY23: Rs. 858.997 million)
PAT is at 881.151 million (Q4 FY22: Rs. 576.507 million; Q3 FY23: Rs. 623.113 million)
Order intake during the quarter 10,380 million
Performance Review for FY23 – Consolidated:
Income from operations stood at 35,280.378 million (FY22: Rs. 23,432.744 million)
PBT is at 3,187.249 million (FY22: Rs. 2,048.772 million)
PAT is at 2,398.182 million (FY22: Rs. 1,502.420 million)
The consolidated order backlog as on March 31, 2023 stood at 34,140 million (FY22 order backlog at Rs. 28,780 million).
Dividend:
The Board of Directors proposed a final dividend of Rs 4.50 per equity share @225 % of the face value of Rs 2 per equity share, for the financial year ended 31 March 2023, which is subject to the approval of shareholders at the forthcoming Annual General Meeting.
Commenting on the Company's performance, Mr. Shishir Joshipura, CEO & MD, Praj Industries said, "We delivered a healthy and consistent performance throughout FY23 by leveraging our technology edge and strong delivery capabilities. Energy transition and climate action (ETCA) agenda has opened new opportunities for our engineering businesses. Expansion of mobility solutions beyond surface mobility which includes SAF are expanding horizons of opportunity for our business. We are confident of meeting expectations of all our stakeholders, as we move forward on our sustainable journey."
Key Developments:
Praj joined hands with AirAsia India and IOCL to fly first commercial flight in India powered by a blend of 'indigenous' Sustainable Aviation Fuel. The SAF blended in the ATF was produced by Praj using indigenous feedstock leveraging its relationship with Gevo, Inc USA
IOCL Panipat 2G plant is successfully commissioned and first ethanol is out. Continuous operations and reliability enhancement plan under implementation
To address growing opportunity basket from ETCA segment, Praj is setting up most modern manufacturing facility to be housed into a new subsidiary- Praj GenX Limited. The new facility will be set up near a major port with capex of Rs. 1000 million
To accelerate commercialization of bioplastics, Praj is setting up first of its kind demo plant for Polylactic Acid (PLA) at Jejuri in the outskirts of Pune. This pilot facility will be used for scaled production of Food Grade Lactic Acid and Polylactic Acid
The board has given in principle approval for formation of joint venture with IOCL for production of variety of biofuels. Production of Sustainable Aviation Fuel (SAF) is likely to be the first project out of this JV.
Founder Chairman Dr. Pramod Chaudhari was bestowed with Eminent Engineer Award by Engineering Council of India (ECI) in the industry category for his exemplary contributions in engineering field.