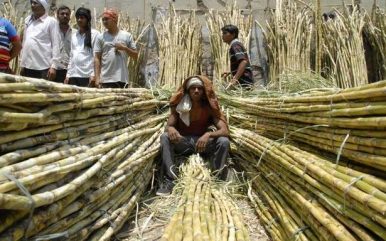 ChiniMandi, Jalandhar: Last year, Punjab Govt. had introduced State Advised Price (SAP) per Qtl. which was Rs. 310 whereas the Fair Ruminative Price (FRP) fixed by Central Govt. is Rs.275 per Qtl. for this year. Private Mills have opposed the state Govt. saying they will not be paying the SAP amount to farmers instead they are ready to do the FRP payments.
This opposition has come in front even though the state is yet to announce the SAP amount for current SS.
According to private mill owners, the mills are already reeling under losses thus the difference between SAP and FRP should be paid by the state Govt. itself.
According to a source, The cost of production behind a Qtl. of sugar goes up to 3775 rupees, by paying Rs.310 SAP amount with Avg. sugar price being Rs.3000, the millers will have to undergo a huge loss as the sugar market is running low.
As per sources, the Govt. should intervene in the current issues which farmers are going through, if no action is taken to get the things on the right path, farmers will stop cultivating sugarcane from next seasons.