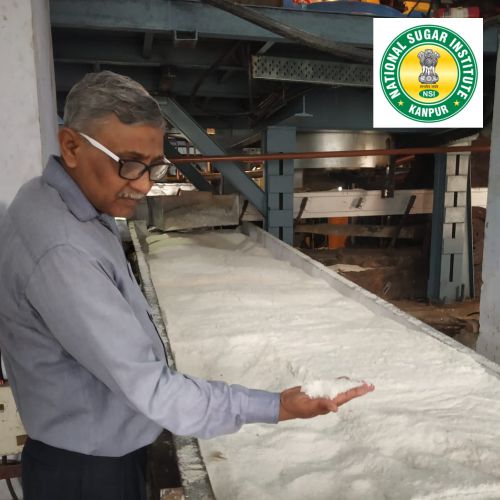 Kanpur: Production commenced in the newly commissioned 10 TPD sugar refinery at Experimental Sugar Factory of National Sugar Institute Kanpur yesterday.
The sugar refinery has been installed to provide hands-on training to the students of various courses. This will create concept clarity and confidence in the students about refined sugar processing. This was considered essential keeping in view the growing demand for raw and refined sugars besides those value-added sugars which can be made from refined sugar. This is the only refinery of the country where both the techniques of decolorization i.e.ion exchange resins and powdered active carbon are available.

To Listen to this News click on the play button.