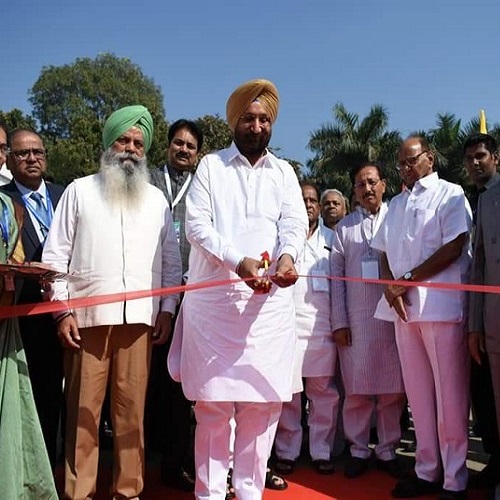 Chandigarh: The modernisation of sugarcane cultivation especially the plantation and harvesting is need of the hour due to labour problem and to increase yield, said Punjab Cooperation Minister Sukhjinder Singh Randhwa on Sunday.
He was speaking at Vasantdada Sugar Institute (VSI), Pune after inaugurating the exhibition regarding the latest techniques in sugarcane cultivation and modernisation of sugar mills
In presence of Former Union Minister and VSI president Sharad Pawar, Randhwa said that to increase the income of farmers, there is a need to make efforts to increase per acre yield of sugarcane. He also said that concerned states should make joint efforts for the same.
Randhawa sought special assistance from the Government of India for modernization of sugar industry so as to turn these into sugar complexes producing various byproducts like Ethanol, Bio CNG, Cogeneration of Power and Bio-Fertilizers etc. He said that this will help sugar mills to support themselves financially increasing productivity and income.
"Maharashtra and Punjab should make joint efforts for the welfare of the sugarcane growers and find ways to increase yield and get financial assistance from central government," he further added.
Sharad Pawar thanked Randhawa for attending the conference. He said, "VSI and state government will be ready for the assistance of sugarcane farmers in Punjab."
 To Listen to this News click on the play button.