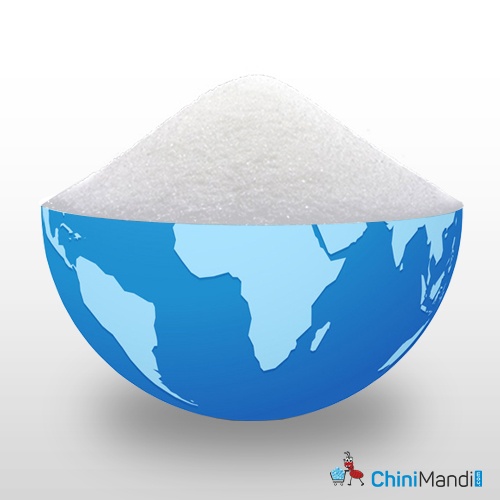 The forecast global deficit in 2021/22 is reduced to 2.552 mln tonnes from 3.582 mln  tonnes in August, with production at 170.473 mln tonnes, down 0.165 mln tonnes since August but up 1.476 mln tonnes on 2020/21. Consumption was revised down 1.442 mln tonnes from August to 173.025 mln tonnes but is up 2.007 mln tonnes from last season.
The reconciliation of the 2020/21 balance shows a deficit of 2.021 mln tonnes, which is up from 1.454 mln tonnes in August. Lower world production of 168.997 mln tonnes, down 1.338 mln tonnes since August, is partly due to lower southern hemisphere production totals, while the advancement in Brazil production into the 2020/21 year had been anticipated in the August edition of the Quarterly Market Outlook report. Global consumption was revised to 171.018 mln tonnes, down 0.771 mln tonnes since August.
Trade figures for 2021/22 point to a surplus of 0.899 mln tonnes. Higher export availability of 60.266 mln tonnes, compared to 59.285 mln tonnes in August, reflects a bigger Thai crop. Import demand has been lowered by 1.076 mln tonnes to 59.327 mln tonnes as high freight rates reduce buying interest from Russia, India and South Africa, amongst others, in favour of locally sourced inputs.
The stock to use ratio is forecast to end 2021/22 at 53.90%, down 2.67 percentage points from last season but within the historic range. The ISO maintains a neutral outlook on the market, with a smaller deficit and high seasonal supply in the short term, while 2021/22 consumption remains unadjusted for any national lockdowns and is therefore seen as optimistic scenario.

Futures market prices have steadied in the last quarter, with spreads in narrowing backward dated structure. The white premium has increased over the period, but refiners still face high freight and futures-related costs. Energy markets have surged since August, increasing costs for processors as well as triggering inflationary pressures, while the World Bank agriculture index was little moved. The new freight section noted a decline in index values in recent weeks, reversing the upward trend seen in the last 18 months for panamax and handysize vessels.
Global ethanol production in 2022 has been projected to reach 109.0 bln litres (+4.0 bln from 2021), consumption has been projected to reach 104.2 bln litres (+2.9 bln from 2021. Further recovery in production and consumption is expected in the US, with higher corn ethanol production in recent weeks pointing to improved profitability of processors.
Meanwhile, in Brazil, record ethanol prices have not been sufficient to sway mills to switch away from sugar, with production turning to anhydrous ethanol to meet blend requirements during the off-season. The combination of a weaker currency and sufficiently strong world sugar prices point to a similar allocation of production for the season to start in April 2022.
Steady molasses prices remain substantially below sugar values on a sugar equivalent basis. World production, excluding Brazil, is forecast to increase by 1.8 mln tonnes in 2021/22. Firm feed ingredient prices have benefited molasses demand. However, record Indian exports and a recovery in Thai production could imply downside risk potential in 2022.
The Chair of the negotiations on agricultural trade, Ambassador Gloria Abraham Peralta (Costa Rica), convened a meeting of trade negotiators on September 20th-21st 2021. They shared their specific ideas around the draft text, issued by the Chair, in an effort to enhance prospects for a consensus outcome. Many supported a switch to text-based discussions, stressing the urgent need to make progress in the short time remaining