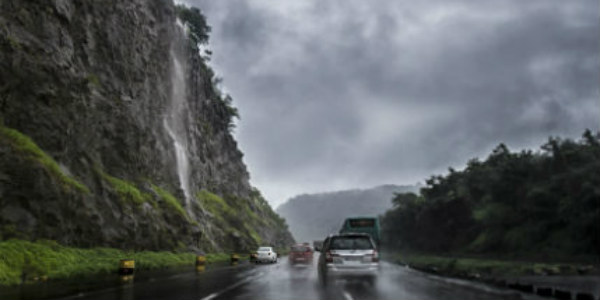 Image Credits: Skymet
Rainfall forecast begin in parts of Maharashtra.
As per sources showers are also to be seen in

East: A few places: Odisha, Bihar; isolated places: Arunachal Pradesh, Assam and Meghalaya,
Nagaland-Manipur-Mizoram-Tripura, Sub-Himalayan West Bengal and Sikkim. Dry weather: Gangetic West Bengal, Jharkhand.
North: A few places: Uttarakhand; isolated places: east Uttar Pradesh, Punjab, Himachal Pradesh. dry weather: west Uttar Pradesh, Haryana, Jammu and Kashmir, Rajasthan.
Central: Isolated places: Chhattisgarh. dry weather: Madhya Pradesh, Vidarbha.
Peninsula: A few places: coastal Andhra Pradesh; isolated places: Telangana, Tamil Nadu, coastal Karnataka., Interior Karnataka, Kerala. dry weather: Gujarat State, Konkan and Goa, Madhya Maharashtra, Marathwada, Rayalaseema.
Islands: A few places: Andaman and Nicobar.
dry weather: Lakshadweep.
Temperatures recorded in four metropolitan centres were:
Kolkata Max 33.9(-1.3)dc Min 25.6(1.0) New Delhi Max 39.0(5.6)dc Min 23.2(4.7)
Chennai Max 34.5(-0.1)dc Min 26.2(1.1) Mumbai Max 32.0(0.1)dc Min 25.0(0.9)