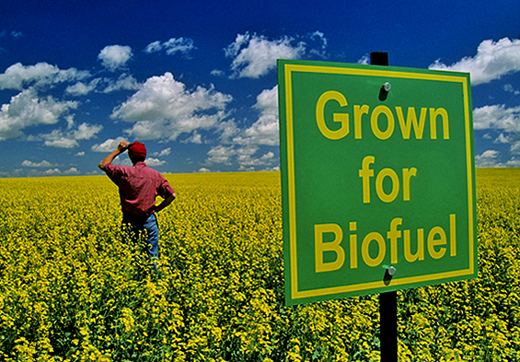 Will lay emphasis on increasing production of oilseeds
Rajasthan has become the first State in the country to implement the national policy on biofuels unveiled by the Centre in May this year. The desert State will lay emphasis on increasing production of oilseeds and establish a Centre for Excellence in Udaipur to promote research in the fields of alternative fuels and energy resources.
The policy on biofuels seeks to help farmers dispose of their surplus stock in an economic manner and reduce the country's oil import dependence. It has expanded the scope of raw material for ethanol production by allowing use of sugarcane juice, sugar containing materials, starch containing materials and damaged foodgrains like wheat, broken rice and rotten potatoes for ethanol production.

Rural Development and Panchayati Raj Minister Rajendra Rathore said here on Tuesday that a biodiesel plant of the capacity of 8 tonnes a day had already been installed in the State with the financial assistance of the Indian Railways. The State government would promote marketing of biofuels and generate awareness about them, he said.
While approving the policy on biofuels for implementation in the State at a meeting of the high-power Biofuel Authority, Mr. Rathore said the Biofuel Rules, 2018, would shortly be brought into effect.
The Minister said the State Rural Livelihood Development Council would also encourage women's self help groups to explore the scope for additional income through the supply of biodiesel.