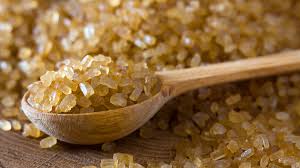 October raw sugar was up 0.11 cent, or 1 percent, at 10.92 cents per lb by 1107 GMT, after climbing to a session high of 10.96.
Dealers pointed to chart-driven buying as speculators attempted to test resistance around the 10.93 cent mark.
Prices hit three-year lows this month before rebounding on short-covering, although momentum has petered out in recent sessions as prices ran into technical resistance.
"We're still in the recent range," said one European dealer. "But some people feel there could be further improvement because of the weather issues we've seen."
Focus has been on a prolonged dry spell in Europe and centre-south Brazil, although dealers said recent rains in the latter are expected to have helped relieve the drought.
"We desperately needed some rain, so that would have helped," said one European dealer. "But (in CS Brazil) if you get rain this time of year, it's going to disrupt the harvest."
Market participants were awaiting fresh cane crush data for Brazil's centre-south region for the second half of July, due out later on Thursday.
An S&P Global Platts survey of analysts forecast the crush at 47.01 million tonnes, with sugar output at 2.64 million. Millers were seen allocating 60.77 percent of cane to ethanol.
October white sugar rose $2.30, or 0.7 percent, at $321.70 a tonne.
Ukraine's exports of white sugar have fallen 26 percent to 538,000 tonnes so far this season, which runs from September to August, sugar producers' union Ukrtsukor said on Thursday.