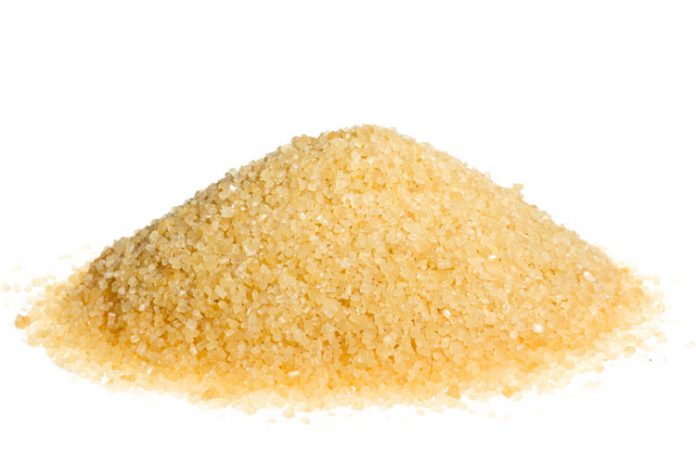 Raw sugar futures on ICE were firm on Tuesday, but pared gains on pressure from position-rolling out of the July contract after buying by trend-following funds petered out. Arabica coffee and cocoa prices were also higher. October raw sugar settled up 0.03 cent, or 0.2 percent, at 12.67 cents per lb.
This caused the July discount to October to widen to as much as 0.34 cent, from 0.29 cent on Tuesday.
Heavy position-rolling out of July into October pressured prices off their session highs, traders said.
The spot contract's rally above a 2-1/2-year low in April prompted trend-following investors to take a bullish stance despite a global surplus, traders said.
"We think momentum investors are continuing to buy back their short positions," Commonwealth Bank of Australia analyst Tobin Gorey said in a market note.
The lackluster session came after many Brazilian coffee and sugar producers fixed prices with solid profit margins despite global oversupply, and cashed in when the local currency hit its cheapest levels in two years last week.
Data from Brazil's cane industry group Unica showed the main center-south region produced 1.34 million tonnes of sugar in the second half of May, compared with 1.907 million tonnes in the previous two-week period.
This was slightly below some estimates.
"ATR (Total Recoverable Sugar) yields were again higher but this will invariably renew concerns for a shorter crop with a shorter than normal tail period," said Agrilion Consultancy in a note, referring to the Unica data.
August white sugar settled up $1, or 0.3 percent, at $352 per tonne.
September New York cocoa settled up $36, or 1.5 percent, at $2,444 per tonne, as the market regained some ground after last week's fall to a three-month low of $2,320.
Concerns about dry weather in top grower Ivory Coast underpinned prices, traders said.
Total open interest fell for the seventh straight session on Monday, down by more than 46,000 lots this month so far to 264,322 lots, ICE data showed, indicating that market participants got out of positions while prices fell to three-month lows as well as when they rebounded.
September London cocoa settled up 14 pounds, or 0.8 percent, at 1,749 pounds per tonne.
September arabica coffee settled up 0.3 cent, or 0.3 percent, at $1.195 per lb.
September robusta coffee settled down $8, or 0.5 percent, at $1,715 per tonne.