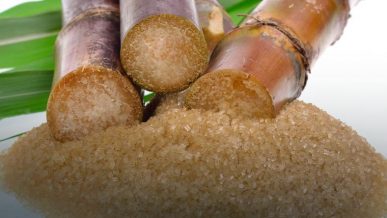 October raw sugar settled up 0.21 cent, or 1.9 percent, at 11.01 cents per lb, after climbing to a one-month top at 11.03 cents. The spot contract closed the week up 3.9 percent, its third straight weekly rise. The total open interest fell a steep 18,632 lots on Thursday to 975,394 lots, the 10th straight drop. Dealers said constructive chart formations following the rebound above last month's 10-year low prompted funds to scale back a large net short position. The prospect of lower production in Brazil and the European Union had helped to support prices although there remained concern about global oversupply. The scope for prices to rise significantly remained capped, however, by potential exports from India, traders said.
December white sugar settled up $2.40, or 0.7 percent, at $331.90 per tonne. It closed the week up 2.6 percent.
The October contract slipped to a discount as large as $3.40 under December, compared with a 30-cent premium the prior session. October will expire next Friday and this bearish move on the spread indicates limited appetite to take delivery, traders said.