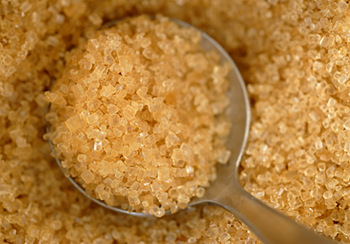 NEW YORK/LONDON: Raw sugar futures on ICE fell for the first time in four sessions on Monday, after data showed speculators slightly increased their bearish stance amid abundant global supplies, while London cocoa firmed.
SUGAR
October raw sugar settled down 0.09 cent, or 0.7 percent, at 12.32 cents per lb after trading within the prior session's range.
Buying interest from the previous three sessions waned after US government data released late Friday showed speculators had increased their net short position to a three-week high.
Focus also remained on expectations that ample supplies will persist into next season, as a surge in Indian production offsets reduced output from top grower Brazil.
"Statistics for next year show a probable smaller global surplus, but still a surplus," Marex Spectron said in a report. "And presumably, high stocks accumulated from this year."
Losses were limited, however, as market participants monitored dry weather in top grower Brazil for signs of crop impact.
August white sugar settled up 60 cents, or 0.2 percent, at $345.10 per tonne.
September London cocoa settled up 5 pounds, or 0.3 percent, at 1,809 pounds per tonne, well within the prior session's range.
The July contract's premium over September hovered just below the prior session's 42 pounds. This steep premium compared with a discount of 78 pounds on June 14, and was supported by a lack of quality beans in the European physical market, dealers said.
"(There) are a lot of small beans," said one European dealer. "Climate has not had a very good impact on supply of West African cocoa."
"The market feels that some of the (low-quality) Cameroon (beans) are not going to go back to the board and will be processed," a US trader said, adding that these beans were expected to be blended with higher-quality ones and causing the expectation for July deliver demand.
The increase is in stark contrast with the New York July/September spread that tumbled to an $80 discount in thin volume on Monday from a $37 premium one week prior.
September New York cocoa settled down $34, or 1.4 percent, at $2,480 per tonne, after data showed speculators cut their net long position for the fifth straight week.
COFFEE
September arabica coffee settled up 0.25 cent, or 0.2 percent, at $1.172 per lb.
September robusta coffee settled down $29, or 1.7 percent, at $1,676 per tonne. This was not far from the two-year low of $1,665 reached last week.