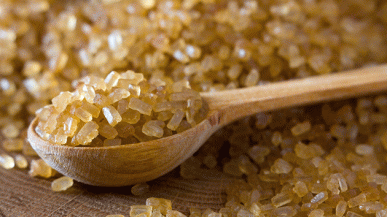 LONDON: Raw sugar futures on ICE turned higher after hovering around the prior session's 10-year low on Thursday with the focus remaining on the potential for exports from top consumer India.
* October raw sugar was up 0.07 cents, or 0.7 percent, at 9.97 cents per lb by 1129 GMT, after equalling the prior session's 10-year low of 9.88 cents.

* Dealers said the market remained on the defensive following news that India's cabinet has approved higher cane payments for farmers as well as a host of measures to incentivise cash-strapped mills to export sugar to the world market.
* Commerzbank said India's government was keen to take measures which would help sugar producers, an important section of the electorate, ahead of next year's general election.
* "In so doing, however, it is also paving the way for continued overproduction," Commerzbank said, noting the world market was already amply supplied with sugar.
* Brazil said on Wednesday that Indian sugar export subsidies generate "serious concerns" in government and in the sugar industry, in a moment of oversupply and falling prices for the sweetener.
* December white sugar rose $0.80, or 0.3 percent, to $312.50 a tonne.