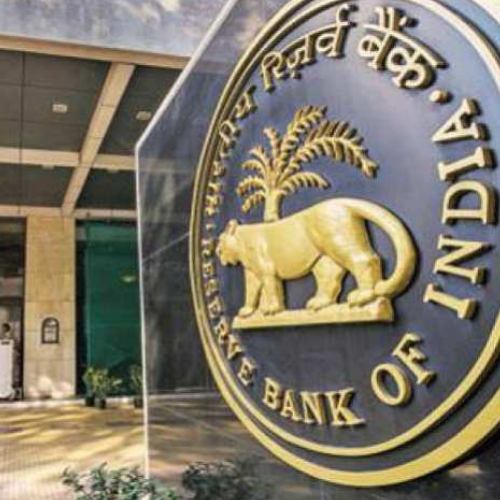 Mumbai (Maharashtra) [India], September 14 (ANI): The Reserve Bank of India (RBI) has embarked on a groundbreaking initiative aimed at transforming the landscape for Micro, Small, and Medium Enterprises (MSMEs) in the country.
T Rabi Sankar, Deputy Governor of the RBI, unveiled the program, highlighting its potential to revolutionize credit access for MSMEs.
The RBI has initiated a comprehensive program focused on evaluating the feasibility of a 'Public Tech Platform for Frictionless Credit.'
This pioneering endeavour seeks to streamline and enhance credit delivery by financial institutions, ultimately contributing to greater financial inclusion in India.
Developed under the aegis of the Reserve Bank Innovation Hub (RBIH), the Public Tech Platform for Frictionless Credit is set to become an end-to-end digital solution with an open architecture, open application programming interfaces (APIs), and standardized protocols that all banks can seamlessly connect to in a "Plug and Play" model.
The primary goal of this public tech platform is to simplify the credit appraisal process, making it more accessible and efficient for both lenders and borrowers. By consolidating all the necessary information in one place, this initiative aims to eliminate friction in the credit access journey for MSMEs.
To achieve this seamless experience, the platform will integrate data from various sources, including central and state governments, Account Aggregators (AA), banks, credit information companies, and digital identity authorities.
This integration is expected to significantly enhance access to credit for MSMEs by providing lenders with a holistic view of applicants' financial profiles.
In his announcement, Deputy Governor T Rabi Sankar emphasized the importance of this initiative in driving financial inclusion and empowering the MSME sector.
By simplifying the credit application process and ensuring that vital data is readily available, the RBI aims to make the credit assessment procedure faster and more accurate.
The RBI's commitment to facilitating financial inclusion aligns with the broader goals of the Indian government and the central bank to support the growth and development of MSMEs, which are crucial drivers of the country's economic prosperity.
The introduction of the Public Tech Platform for Frictionless Credit signifies a significant step toward creating a more robust and accessible credit ecosystem for MSMEs in India.
It reflects the RBI's dedication to leveraging technology and innovation to empower businesses, promote financial inclusion, and foster economic growth.
As this transformative program takes shape, it holds the potential to unlock new opportunities for MSMEs, enabling them to access the credit they need to expand, innovate, and thrive in an increasingly competitive landscape. (ANI)