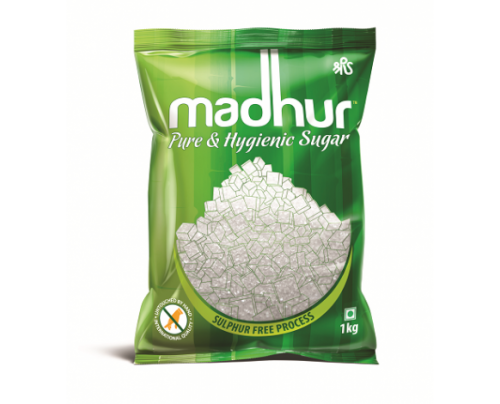 After taking over the management of Shree Renuka Sugars (SRSL), multinational company Wilmar International plans to utilise the distribution network of Adani Wilmar Ltd (AWL) to make 'Madhur' a leading sugar brand.
Wilmar has a joint venture (JV) with Adani Enterprises in AWL, which makes and distributes the 'Fortune' brand of edible oil — it has 21 per cent of market share in the branded segment. Recently, it hired actress and beauty queen Lara Dutta to promote its rice bran edible oil. Despite increasing consumer demand for quality products, branded sugar has so far failed to gain a large market share.
"Our focus would be to give the required thrust to areas with better profitability and which would be much more sustainable. For example, the Madhur brand is market leader in consumer pack sugar but its presence is largely in western India. We intend giving it a pan-India thrust and, in this, we would be taking the help and support of AWL, which has a robust pan-India distribution," said Atul Chaturvedi, chairman of SRSL.
SRSL recently underwent a restructuring exercise; its debt has been cut to Rs 23.6 billion. As part of the new arrangement, Wilmar's shareholding has now become almost 39 per cent.
AWL distributes its 'Fortune' brand of edible oil through 95 stock points and around 5,000 distributors across the country. The company also deals with basmati rice, pulses, soya chunks and atta.
Following the government's decision to allow production of ethanol directly from sugarcane juice, SRSL plans to do more of this. Mills were producing ethanol only as a by-product till the past crushing season, due to a ban on direct ethanol manufacturing from cane juice.
"Renuka is the largest supplier of ethanol to oil marketing companies (OMCs). With the strong thrust of the government towards renewable and green fuel, we would be going all out to increase our capacity for making ethanol. We feel ethanol from cane juice and molasses has a great future in our country. We also understand the price at which OMCs buy ethanol is likely to be revised upwards. Due to these, we are planning to ramp up our ethanol capacity," said Chaturvedi.
SRSL has 11 mills with 22 million tonnes per annum (mtpa) capacity, equivalent to 101,520 tonnes crushed per day (TCD) of cane — seven in India (8.4 mtpa) and four (13.6 mtpa) in Brazil. And, two port-based refineries with 1.7 mtpa of refining capacity.
"Wilmar has been in India for almost two decades as a JV partner of Adani in AWL. They understand India quite well and AWL has been a success story in edible oil. To replicate the success in sugar might not be very difficult for Wilmar. Just as the Fortune range of refined oils is market leader in India, we feel the Madhur brand of Renuka has the same potential," said Chaturvedi.
Wilmar is also a big player in the world's sugar trade, which should help for SRSL's Kandla and Haldia refineries.