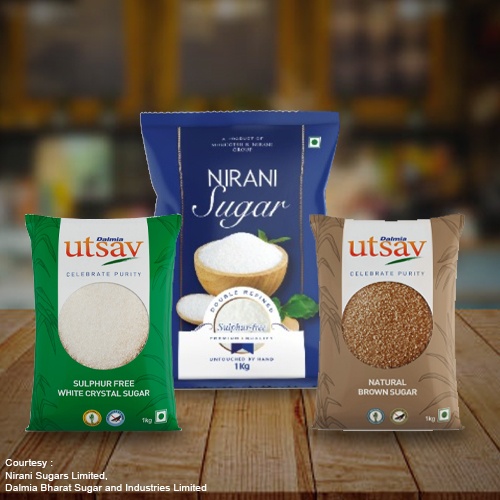 Rural sales have significantly contributed towards consumption and Fast-moving Consumer Goods (FMCG) growth in India mainly because the rural areas were relatively unaffected in the first wave of the pandemic while large urban cities were impacted.
In conversation with ChiniMandi News, Mr. Akshay D'souza, Chief of Growth and Insights, Bizom – The retail intelligence platform shared his views on post-covid effects on consumption pattern in India and outlook of consumption patterns in the coming years.

He said, "India has now seen multiple waves of the pandemic each with different intensity. However, India's recovery has been extremely different in both the waves.
In this round, despite a 10x higher number of COVID cases, yet we've seen consumption recover in just 1 quarter. This is due to many learnings
◾ During the pandemic, we saw an immediate impact on Discretionary products (Personal Care, Confectionery, Packaged foods etc) and a great focus on NEED based products (HomeCare, Commodity). However, since July-21, we're seeing strong growth in these Discretionary products as consumers are back to WANTING their favorite products.
◾ Product supply has been steady in the 2nd wave of the pandemic unlike the last one. This is because of smart planning of Raw materials and focussing on availability of key products rather than the entire range. Also, manufacturers could prevent Reverse migration by taking better care of their workers, this helped to keep production levels high.
◾ Distribution wasn't disrupted and shops remained open for limited hours across regions where lockdown was announced. This prevented panic buying and stockouts in the 2nd wave.
◾ FMCG sales in July-21 were higher than pre-pandemic levels driven by strong performance of Commodity products, especially Edible Oils.
◾ Currently, we also see consumption of Ready to Eat Packaged foods improving as Out of Home consumption is improving on the back of increased Social interactions. These had dropped during the pandemic as consumption was largely '@home'
Further, the number of Active Kirana outlets in Aug-21 are now at their highest levels of 2021 and that brings in a lot of optimism into continuing the strong consumption story of India."
Speaking about rural and urban consumption he said, "Rural consumption has been the highlight of last Financial year. It's what's kept the FMCG industry on the growth track despite Urban cities being impacted severely. In Pandemic 2.0, we saw both Urban & Rural being impacted by a large number of COVID cases. This led to lockdowns and affected sales in the first quarter (AMJ21). However, in July-21 we yet again see Rural back on the growth track and starting to outpace urban cities.
With all this strong growth coming from Rural, we now see a large number of brands focusing on building a strong Direct distribution network to service Retailers in Rural areas. This is a sharp departure from earlier addressing Rural through Wholesalers where supply is erratic to now creating a distribution structure where product availability is guaranteed through servicing of Retailers constantly.
A key observation in terms of Rural consumption was that there was significant downtrading and consumption of almost all products moved towards lower pack price points during pandemic 2.0. A key reason for this was that consumers started to reduce spending as they were either loaded by higher bills on account of medical expenses and/or were saving for any unexpected spends that they might encounter.
Currently, with monsoons running towards the latter part of the season, we're seeing an overall 5% lower than normal across India. Across some states, Rainfall has been deficient (Gujarat, HP, Punjab,Odisha, Kerala, Manipur etc) and across some there has been excessive rainfall. Agri Income could get affected and this could impact consumption in some pockets if crops get damaged or production gets affected. However, it's been a normal monsoon across large parts of India which could ensure that consumption remains strong as we enter into the festival season.
Sharing insights specifically about sugar and the significant aspects that came across at BIZOM; Akshay shared, "Our platform, Bizom, is The Retail Intelligence platform that helps almost 500 consumer companies to do Retail Execution across multiple channels including India's vast network of Kiranas. We also work with a number of companies in the commodity space including companies manufacturing & marketing sugar.
A key change sweeping across consumers is how branded sugar products are moving up in the mindshare and preference of many consumers across both Urban & Rural India. Also, we see trends of premiumization of products happening in this space as they look to fulfill the needs of a discerning consumer. We do see this branded product trend to keep moving upwards in the coming years.
Commenting on the overall trend in sales for companies that use sugar as a raw material he said, "Many leading Packaged foods, Confectionery & Beverage product companies leverage Bizom to distribute products across India. Bizom now enables execution for these companies at over 7.5Mn kiranas across India.
This year, the Pandemic yet again came at the peak of their season for Beverage companies. However, these companies worked hard to improve distribution just before the summer season. It also helped that summer came early so the production and distribution were in full throttle. Overall barring some impact in April-21, there has been a decent season for the beverage industry driven by 'at home' consumption. Confectionery products, also were slightly impacted in April-21, but bounced back strongly since the following month.
In packaged foods, we saw a surge in sales of Ready to cook products at the peak of the pandemic as home consumption increased due to lockdowns. However, overall sales were significantly lower in AMJ21 from the previous quarter. Currently, with favorable conditions like increase in vaccination rates, increased travel services, reopening of schools & colleges etc, we're seeing higher people movement and this is driving up sales growth for Ready to Eat products.
There has been a lot of negative campaigning on "sugar", on being asked BIZOM's outlook of consumption patterns in changing in India changing, D'Souza answered, "Across India, we're seeing shopping patterns evolving, not just in Urban but also in Rural India. There are many more Standalone Modern Trade outlets springing up across the country which are playing a key role in helping customers move towards branded and premium products. The pace of growth of these outlets is much higher in Rural. They offer more product choices and a much better buying experience to customers.
Young consumers and millennials are focusing on balanced meals and many more consumers are conscious about the ingredients and read the labels on the product. We're also seeing many new products being launched in packaged foods as taste localization is among the key focus areas for many FMCG companies. Indian consumers are increasingly becoming quality conscious and that is driving the preference for their favorite brands."
"India has a long history with sugar and it's an integral part of our food consumption. The key component of a balanced meal is moderation and the same needs to be exercised with Sugar too. I do believe that as long as we adhere to guidelines on daily consumption of sugar prescribed by the World Health Organization, we will have no serious impact on health.
In India, we will definitely see a mix of consumers with preference for perceived Healthy products (e.g. Brown bread, Millet biscuits, Juices, Protein shakes etc) along with a greater majority of those who will continue to buy their favorite Biscuit (ParleG, Unibic etc), favorite chocolate (Cadburys, Hershey's etc), Favorite Soft Drink (CocaCola, Pepsi) and their favorite products. Also, we're seeing increased rising interest in Brown Sugar, Honey & Jaggery as additives into making various food products" Akshay further commented.
About BIZOM
Bizom's Retail Intelligence platform helps global consumer goods leaders create winning routes to market, by leveraging a series of digital touchpoints across the sales teams, distributors, channel partners, and retailers. To know more click here