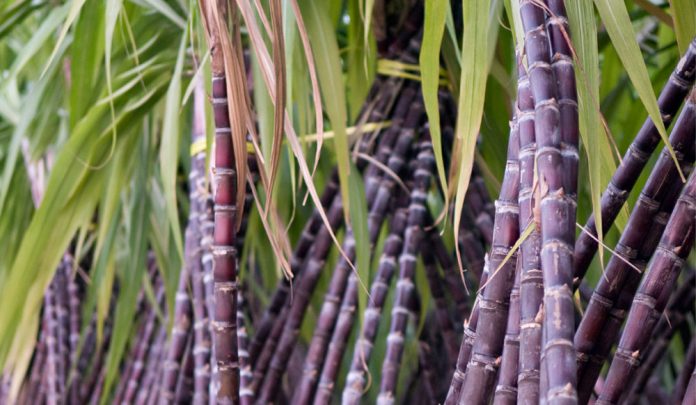 Image Credits: Zee News
CHENNAI: A day after Deputy Chief Minister O Panneerselvam announced that revenue sharing price fixation formula would be introduced for sugarcane, farmers associations opposed this move and threatened to stage agitations across the State until the move was withdrawn.
D Raveendran, general secretary, Tamil Nadu Sugarcane Farmers Association, told Express that the revenue sharing formula (RSF) was being introduced as demanded by the sugar mill owners and it will not do any good to the sugarcane farmers in Tamil Nadu. "We have been opposing this at the national level already. If the government fails to withdraw this unfair move, our association will stage demonstrations across the State," Raveendran said.
He explained that since the recovery rate for sugarcane in Tamil Nadu stood only at nine per cent, according to the RSF, the farmers would get much lesser price than the price to be fixed by the Central government. At a time when production cost of sugarcane has gone up, introduction of RSF would further affect the farmers.
He said the sugar production, which stood at 21 lakh tonnes in 2012, had come down to 9.5 lakh tonnes in 2016-17. As such, if the RSF is introduced now, the farmers will have no other option but to opt for other crops. Further, at a time when farmers across the country are fighting for implementation of M S Swaminathan Committee recommendations, the move to introduce the RSF would indeed "crush" the farmers.
S Vimalnathan, advisor to Thanjavur District Sugarcane Growers Association, is of the view that farmers would not benefit from this RSF anyway. "How can we expect that the private sugar mills which failed to implement the state advised price (SAP) since 2013 will implement this RSF?" he said.
Explaining how the sugarcane crushing has been gradually coming down in Tamil Nadu over the past few years, Vimalnathan gave the statistics to bring home his point.
The crushing year and quantum and the area of cultivation showing the downtrend are as follows: "In 2011-12 (255 lakh tonnes – cultivation in 6.80 lakh acres); 2012-13, (215.60 lakh tonnes – cultivation in 6.93 lakh acres); 2013-14 (158 lakh tonnes- cultivation in 5.44 lakh acres); 2014-15 (140.70 lakh tonnes- cultivation in 4.51 lakh acres); 2015-16 (142.03 lakh tonnes – cultivation in 4.53 lakh acres); in 2016-17 (145 lakh tonnes- cultivation in 4.39 lakh acres). "
During the current season, the expected sugarcane to be crushed is just 80 lakh tonnes. This downward trend in sugarcane crushing was due to non-payment of state advised price (SAP).