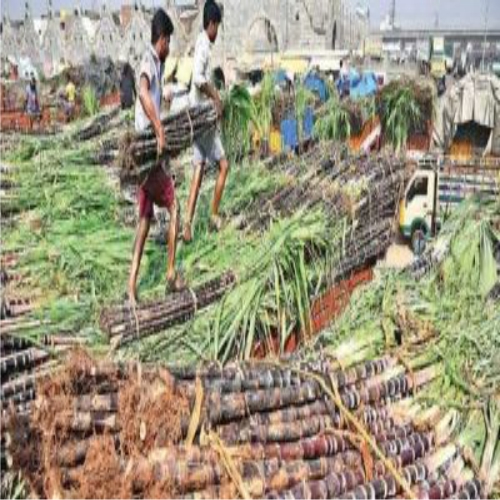 To Listen To This News Click On A Button Below To The Image

Uttar Pradesh: Uttar Pradesh government has released Rs 1,100 crore to private and co-operative sugar mills for outstanding payment of sugarcane farmers. Cane arrears in Uttar Pradesh has become a major talking point for all parties ahead of Lok Sabha polls as it has crossed more than Rs 10,000 crore.
Yogi government has disbursed Rs 500 crore to the 24 government mills and asked the Uttar Pradesh Power Corporation Ltd to pay Rs 600 crore to private sugar mills. It will help to reduce 10 per cent cane arrears in the current crushing season. The state will go for election in seven phases and government plans to pay maximum pending arrears of cane producers before they go for voting.
The government claimed that despite the adverse conditions, it had cleared dues amounting to Rs 60,000 crore.
BSP leader Mayawati, while addressing the first-ever rally at Deoband in Saharanpur district on Sunday, slammed Yogi government over pending cane arrears.
She said, "During her tenure in the state, the farmers used to receive timely payment, and the government used to send the mill owners behind the bars if they fail to pay arrears."
The alliance partner Akhilesh Yadav and National Lok Dal leader Ajit Singh also raised the issue of farmers arrears. They alleged that the BJP had promised cane growers to clear their dues in time but failed to deliver.
Download ChiniMandi News App :  http://bit.ly/ChiniMandiApp