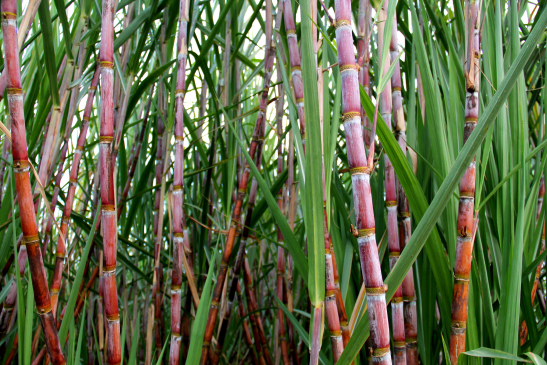 Sugar mills have sought 25 per cent increase in ethanol prices for the next season for a smooth production of sugar directly from cane juice.
Currently, oil-marketing companies (OMCs) are paying around Rs 41 a litre for molasses-based ethanol production, considered to be a byproduct for sugar mills. Later, molasses are converted into rectified spirit to make potable or industrial alcohol. This rectified spirit, with around 95 per cent of the green fuel, is processed minutely to make ethanol after dehydration.
Conversion of molasses into ethanol does not require a large scale of factory set-up, resulting into its lower cost of production. By contrast, however, an investment of around Rs 45 billion is required to produce 1 billion litres of ethanol, which would require nearly 2 million tonnes of extra sugar.
"The sugar package announced by the government is certainly going to benefit distilleries in the long run, provided ethanol price is increased by 1.5 times the current average cost of sugar production, which works out to Rs 34 a kg. This means, direct conversion of ethanol from cane juice would become viable at Rs 52 a litre from nearly Rs 41 a litre being realised by sugar mills currently," said Abinash Verma, director general, Indian Sugar Mills Association (Isma).
Out of the sugar package of Rs 70 billion announced by the government last week, the interest subvention on the Rs 45-billion loan to be procured for the next three years works out to Rs 13.32 billion.
To encourage distilleries for setting up new installations, however, the government is working on to exempt 6 per cent or Rs 2.5 a litre of the goods and services tax (GST) levied on ethanol. OMCs, thus, can pass on this GST benefit to distilleries to make ethanol price at Rs 43.5 a litre with GST exemption.
"Now, the government is expected to increase the price of ethanol next year due to the formula approved, to determine its price either based on its cost of production (this year's condition) or depressed sugar price. If the base price for molasses-based ethanol production is increased to Rs 45-46 a litre, it will not be a problem for the government to give a premium for ethanol production from sugarcane juice to Rs 51-52 a litre," said an industry expert.
In the long run, therefore, the new capacity would be developed to cater to surplus molasses and also working out as a balancing force to take care of surplus sugarcane juice, which is a model in a big way in Brazil.
"The current price of Rs 41 a litre is not beneficial for sugar mills to focus on ethanol production. Thus, distilleries should be incentivized to make ethanol production viable to balance excess sugar production in the country. So, any price above Rs 50 a litre would be viable," said Deepak Desai, Consultant, Ethanolindia.com, a Kolhapur-based ethanol focused company.