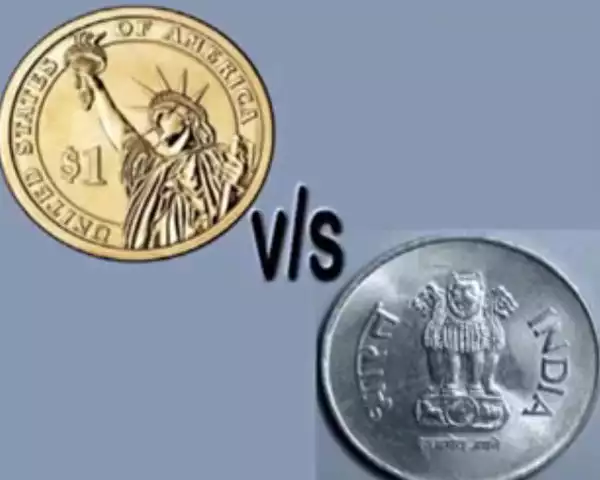 The rupee weakened by another 5 paise to trade at fresh two-week low of 68.93 against the US dollar in early session today due to increased demand for the American currency from importers as global trade war concerns rise.
The dollar's gains against other currencies on escalating trade war worries between the United States and China, also impacted the rupee sentiment, currency dealers said.
They said, a higher opening of the domestic equity market, however, capped the rupee's losses.
Yesterday, the rupee dropped by 28 paise to end at 68.88 against the US dollar on frantic demand for the US currency from importers and corporates.
Meanwhile, the benchmark BSE Sensex rose by 184.98 points, or 0.49 per cent, to quote an all-time high of 37,876.87 in opening trade today.