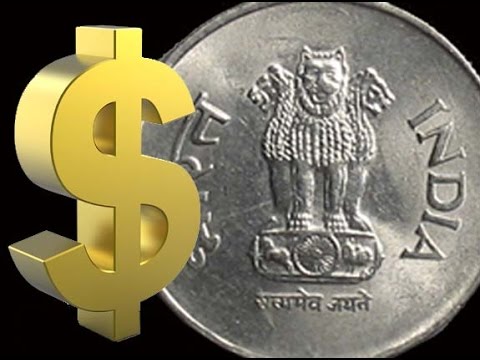 The rupee today fell by 10 paise to close at 68.82 against the US currency due to fresh buying of the dollar by importers after the greenback rebounded in global markets on waning trade war worries.
Foreign fund outflows from capital markets and crude oil prices regaining USD 79/barrel mark on supply concerns also weighed on the rupee sentiment, dealers said.
The US dollar today rebounded from its mid-June low levels against a basket of global currencies after economic data showed that trade tensions are yet to impact economic growth prospects.
The US dollar index, which had fallen to 93.711 — the lowest since mid-June — yesterday, recovered by 0.33 per cent to 94.38 on positive US jobs data.
Back home, retail inflation worries weighed on the rupee sentiment.
"Rupee depreciated and bond yield rose in expectation of increase in June CPI inflation," Vinod Nair, Head of Research, Geojit Financial Services Ltd, said.
The 10-year benchmark yield edged up to 7.90 per cent from 7.89 per cent yesterday.
Sustained capital outflows also continued to haunt the rupee sentiment. Foreign investors have pulled out more than Rs 3,500 crore from equity and debt markets in the previous two sessions, provisional data showed.
Global crude prices rose further to above USD 79 per barrel on supply concerns, fuelling capital outflows concerns. The Brent crude rose by more than 1 per cent to USD 79.14 per barrel while West Texas Intermediate gained 47 cents to USD 74.32 per barrel after Norway closed one oilfield due to workers strike.
The rupee opened on a weak note at 68.78 against previous close of 68.72 at the interbank foreign exchange market.
It moved to a low of 68.85 per dollar in day trade before closing at 68.82 per dollar, showing a loss of 10 paise or 0.15 per cent over the previous close.
Financial Benchmarks India Private Limited (FBIL), which today took over from RBI the responsibility of computation and dissemination of reference rate for USD/INR and other major currencies, fixed the reference rate at 68.7942 for dollar and 80.780 for euro.
In the cross currency trade, the rupee traded flat against the euro to settle at 80.53/55.
The local unit, however, recovered to 91.09 against the pound sterling from 91.70 yesterday after the British unit. It also rebounded against the Japanese yen to finish at 61.84/86 per 100 yens as compared to 62.24 per 100 yens yesterday.
Domestic stocks continued to rise for the third day with the BSE Sensex surging by 305 points to recapture the 36,000-level while the NSE Nifty closed well above 10,900 on robust corporate earnings.
In forward market today, the benchmark six-month
forward premium payable in November rose to 115.50-117.50 paise from 115-117 paise and the far-forward May 2019 contract
moved to 264.50-266.50 paise from 263.25-265.25 paise yesterday.